Residents and workers who populate North Sydney will be breathing a little easier today, with the announcement that smoking will be banned in the area. The announcement came after an impressive 80% of local residents and businesses backed the councils proposal.
The ban focuses on the entire North Sydney CBD, the second largest business district in the city, and will begin rolling out in various stages, with the next three months dedicated to education and promotion of the ban.
The following six months will be a grace period of self-enforcement by smokers in the area before the council reconvenes on the issue to determine whether or not fines will be used to enforce the ban from that point onwards.
"We don't want to have to fine people, we want them to come on board themselves," says North Sydney Mayor Jilly Gibson to 9News, "We'll probably have less backlash if we go a little bit more slowly."
"Four out of five people in North Sydney support this move, I think the Australian public in general is now well used to smoke free public places so there's no need for a long, educational transition phase."
The main concern among residents and local business surveyed during the consultation was the hazards of second hand smoke, which can increase your chances of smoking-related damage by 30%.
The benefits don't end there. The ban will see a reduction in smoking-related littering, and a more pleasant environment in general.
"It'll be cleaner, healthier, so much better for everyone. Says Mayor Gibson, "We'll have no butts littering the pavement, and people will be able to walk down the street free of cigarette smoke."
Of the minority of people who were against the ban, the main issues were that "smokers need somewhere to go" as well as taking issue with the government regulating behaviour.
In announcing the ban, Mayor Gibson alluded to the fact that pending it's success within the CBD zone, the council will consider expanding the ban throughout the whole municipality.
North Sydney aren't alone in their call to ban smoking, with other councils including Strathfield, Manly, Bondi, Bondi Junction and Hurstville also issuing their own restrictions, similar to the ones currently in place ta Martin Place and Pitt Street Mall.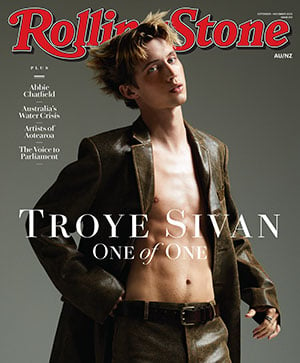 Get unlimited access to the coverage that shapes our culture.
Subscribe
to
Rolling Stone magazine
Subscribe
to
Rolling Stone magazine