If lockdown has made anything absolutely clear, it's that going out to brunch isn't just a way of life. It's also an absolute privilege.
Until we're all free again, I want to reminisce about ten things I miss about paying for overpriced avocado toast with under-poached eggs.
1. Eating somewhere that's not in your car or your own house
Takeaway has certainly become a vibe especially with the warmer weather coming through, but we all know that once we're out of lockdown we're going to be trading our picnic baskets for reservations.
2. The way it feels like it's a legit social event
Wait, that's because it is?
3. Romanticising said "social event" like as if you're the main character of the establishment
Are you Jerry Seinfeld having a cup of decaf, or are you Carrie Bradshaw having a bitch about Big over a reuben with the girls?
4. Pretending to have table manners
Chewing with your mouth closed and not licking the plate comes just comes with the territory of eating in a boujee cafe.
5. Paying the bill and semi-regretting everything
But it doesn't matter because it's a "treat yo'self" moment and you know damn well sure you're absolutely going to do it all again next week.
Love Food & Drink?
Get the latest Food & Drink news, features, updates and giveaways straight to your inbox Learn more
6. Pretending you're looking at the menu for the first time but really you've stalked it everywhere
Most cafes and restaurants these days have multiple social media accounts, a website and an online menu. I know you've sussed all of it.
7. The moment when your food comes to the table
That anticlimactic moment when you think your food is coming and it ends up going to the table behind you always hurts. But that moment when your food is actually ready to be demolished is immaculate.
8. Ordering something 'new' just to show how wild and spontaneous you are
Fortune might favour the brave, but there's comfort in going for the same order. The only thing worse than the waiter not bringing you your food is not liking it.
9. Egging your friend on to ask out a barista or waiter
And by "ask out" I obviously getting them linked up on Instagram.
10. Leaving and getting excited to do it all over again
Bring back brunch ASAP!!!
For more on this topic, follow the Food & Drink Observer.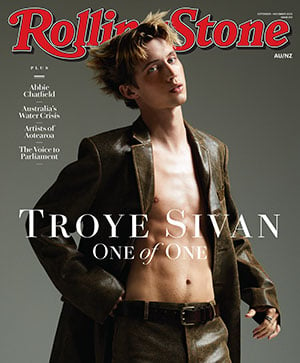 Get unlimited access to the coverage that shapes our culture.
Subscribe
to
Rolling Stone magazine
Subscribe
to
Rolling Stone magazine