Test screening reactions are in for Don't Worry Darling, and if one viewer's opinion of the movie is anything to go by – then things don't look great for the hotly anticipated blockbuster.
"I've been trying to keep so mum and to myself on this, as everyone all signed NDAs after the test screening last fall, but I will keep it very basic and very to the point," a user called FreeJacob22 wrote on Gold Derby forum.
They continued, "The drama being created around the film seems like a mere coincidence to cover up the fact that is was an absolute misfire and absolute mess, and not a fun one in the least.
I can't imagine people caring about the supposed personal drama on set after they see this. No one will talk about that, they will just talk about what a waste this was.:
When probed by another user for more information about how bad the movie was, FreeJacob22 replied, "It's flat. The performances were flat. The story falls apart quickly and gets messy quickly. The script, THE DIALOGUE, The direction, The cast, (outside of Flo she did her best) All bad all the way around
"I can't wait for everyone to see it so they know I'm not bullshitting here."
The Gold Derby forum posts were crossposted to Reddit, where another user claimed that they had seen a test screening of the movie, and was "underwhelmed".
Love Film & TV?
Get the latest Film & TV news, features, updates and giveaways straight to your inbox Learn more
"I've seen it as well, and I didn't think it was that bad!!" They wrote. " Definitely Rocky, but Florence was good! I do agree at the point it's more about the spectacle than the actual film, but I think that will work in their favour."
The Reddit user continued, "I was underwhelmed by the ending, but for fear of spoilers, that's all I'll say! Harry was fine, I'm not sure his stage presense translates to the screen."
Picking up that her comments had been posted on Reddit, the Gold Derby, FreeJacob22, user continued to weigh in.
"Love that Reddit Users are dissecting my above posts," they wrote.  "I feel good about what I said and stand by it without a doubt.
"Listen, I wholeheartedly understand a test screening is just a test screening, and things can change. Unless they change 3/4 of the cut we got to see, I stand by said statements. As I said, I look forward to everyone else seeing it and look forward to coming back here next month."
Don't Worry Darling stars Florence Pugh, Harry Styles, Olivia Wilde, Gemma Chan, KiKi Layne, Nick Kroll, and Chris Pine. Olivia Wilde and Harry Styles started dating in January 2021 after meeting on the set of the film.
The movie is set to premiere at the 79th Venice International Film Festival, which begins on August 31st, 2022, it's scheduled to be released in Australia theatres on October 6th, 2022.
For more on this topic, follow the Film and TV Observer.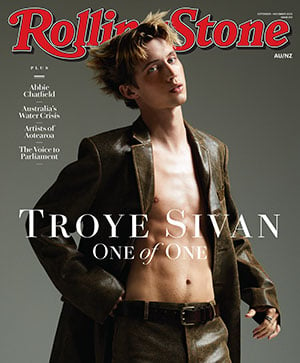 Get unlimited access to the coverage that shapes our culture.
Subscribe
to
Rolling Stone magazine
Subscribe
to
Rolling Stone magazine