We check out the brand new HyperX Cirro Buds Pro, then go hands-on with Exoprimal and Master Detective Archives: RAIN CODE.
When it comes to audio on the go, gamer-centric earbuds have been growing in prominence for quite some time now. Even the almighty PlayStation will soon jump in on the action with their own properly branded offering. But in amongst that, HyperX has been diligently beefing up their earbud line-up and the company's latest release, the Cirro Buds Pro, do well to step things just enough for you to consider a cheeky upgrade.
Available on our shores right now for $159.00, the Cirro Buds Pro are filled to the brim with the types of features you would expect to see from a much pricer set of gaming buds. Active noise cancelation, for example, is front of centre here and does a pretty darn good job all things considered. While it won't completely cut out everything, most background chatter was cut out during my travels, while television noise was significantly dulled even when seated close by.
Transparency mode, on the other hand, does well to amplify your surroundings whenever you need to hear an important conversation or pay attention to the outside world while on the go. That said, it can be a little finicky to switch between the two with the Cirro Buds Pro's quite sensitive touch controls.
Master that and you'll likely be pleasantly surprised by the audio the Cirro Buds Pro is able to pump out. Bass in particular has a decent thump to it from the various tracks I tested, yet the overall sound is able to retain a respectable balance. As expected, this seemlessly carried over to gaming as well.
Unfortunately, the Cirro Buds Pro aren't suited for PlayStation or Xbox consoles, but can be paired with your PC or Switch, and both worked admirably with Game Mode on (activating a 90ms low latency connection). Tears of the Kingdom shined with the Cirro Buds Pro, and was able to easily deliver the softer environmental cues as well as the lager bombastic scores the game excels at. And with up to 35 hours of battery, you can be confident that the Switch will need a recharge long before your buds will.
So, with much to enjoy about the Cirro Buds Pro, my biggest complaint is actually with the build quality, which just feels a little more fragile than some other competitors. It's hardly a deal-breaker, but by choosing to opt for a more transparent stylish aesthetic (which does well to blend into any fashion choice, I'd be concerned for the overall integrity if it were to fall victim to an accidental tumble.
Love Gaming?
Get the latest Gaming news, features, updates and giveaways straight to your inbox Learn more
But at the end of the day, the HyperX Cirro Buds Pro are a great option for anybody after feature-rich gaming earbud that doesn't break the bank.
The HyperX Cirro Buds Pro are available now from Amazon for $159.00 in black, blue and tan.
Also out now…
Exoprimal (PS5, Xbox Series X/S, PS4, XBO, PC)
Combing mechs, genetically modified dinosaurs falling from the sky, and shooters might sound like a fever dream, but it's the killer combo Exoprimal shoots for and largely succeeds with.
While the story is totally bonkers, what I enjoyed most about Exoprimal is that despite its clear co-op focused multiplayer focus, Exoprimal still manages to try to weave that story in throughout. As a result, dino-slaying matches are peppered with the occasional cutscene that do well to build out the game's world. While it won't go winning any awards, I enjoyed the attempt all the same, and hope that more multiplayer titles try to follow suit.
Moment-to-moment gameplay meanwhile is frantic and chaotic, as you furiously try to complete objectives before another team, all before the match ends with a PvP or PvE battle. Find a few friends to squad up with and there's a lot of fun to be had here.
The biggest hurdle Exoprimal faces is its playerbase. While there's certainly a lot of promise at play, without a proper single-player campaign, the game will live or die by its community, so fingers crossed this dino doesn't go extinct.
Master Detective Archives: RAIN CODE (Switch)
There's no easy way to put it: Master Detective Archives: RAIN CODE is a strange game. After all, you control an amnesiac detective-in-training, solving mysteries in a city that never stops raining alongside a spirit that's haunting you.
Yet for all this quirkiness, this is a surprisingly engaging adventure that does well to keep you engaged. Breaking the gameplay into a mix between information gathering and the chaotic more action-heavy labyrinths helps keep things fresh. The latter labyrinths, for example, are designed to help you solidify your clues by refuting incorrect statements in some truly bizarre battles that help you come to a proper conclusion.
Like I said, it's all a little odd, because… well, it is. But if you're ready to embrace the charm Master Detective Archives: RAIN CODE offers in spades, then you'll likely have a blast with it. Well worth investigating.
For more on this topic, follow the Gaming Observer.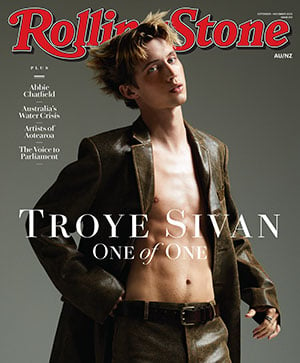 Get unlimited access to the coverage that shapes our culture.
Subscribe
to
Rolling Stone magazine
Subscribe
to
Rolling Stone magazine