I don't like to smile unless I have a reason.
But now Hudson Ballroom has given us one, with a Daria themed party taking place this Friday May 19. And you can count our enthusiasm on one hand: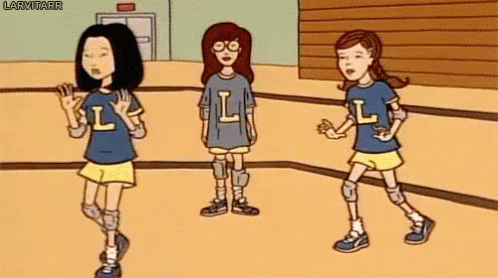 But seriously, Daria marks its 20th anniversary this year, and Hudson Ballroom is celebrating with a party dedicated to sarcasm and a great soundtrack, including Nirvana, Smashing Pumpkins, Blur, Hole, Mystic Spiral, Pavement, The Breeders and more.
RSVP at the Facebook event, if you like.
Tell Us What You Think