Milk lovers, rejoice – only if you're a 'bloke' of course. 
Eleven Melbourne teenagers started a milk enthusiasts club. Titled Blokes and their milks, the group has amassed over 34,000 members. Thirty. Four. Thousand.
The club's devotees post footage and images devouring the luscious liquid. A popular video shows one young bloke smoking a bong, and continuing to drink the milk he used for that bong.
One unnamed McDonald's employee can be seen downing a whole litre of milk. He captioned the post, "Send it after a hard day of work. Milk on." The group's members dub milk as 'God's nectar'. We chatted to group admin Samuel Mackintosh about the group's beginnings.
Another group participant Oscar Bernet posted a video of himself in the shower finishing off his two litres of milk.
Watch this video of a group member necking 1L of milk in a beer bong:
Watch a video of a 'milker' indulging whilst showering:
Matthew Hird, one of the group's admins states, (the admin team has) "a goal to find some fellow milkers in our community."
He adds, "We were overwhelmed with the amount of support we have received reaching 5,500 members in the first 72 hours."
The boys planned to use their sudden claim to fame for good, with Hird stating, "Our ambitions for the future of this group is to create merchandise with a goal to send any profits to our Aussie farmers who are struggling at this time."
"Our group is a safe space where members feel safe to share photos of themselves consuming milk with the rest of the milking community."
One key thing to remember? "Milk on, boys."
Blokes – interested in 'milking on'? Join the Facebook group here.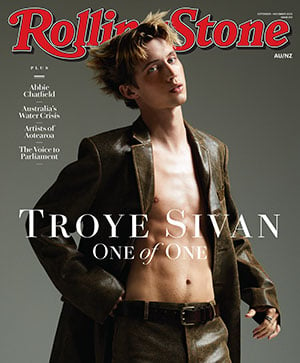 Get unlimited access to the coverage that shapes our culture.
Subscribe
to
Rolling Stone magazine
Subscribe
to
Rolling Stone magazine