Melanoma survivor Courtney Mangan has called out the 'natural sunburn' trend on Tiktok for glamorising a potentially deadly condition. 
Melanoma survivor Courtney Mangan, along with several health experts, have slammed the worrying 'natural sunburn' trend on Tiktok for romanticising a potentially deadly disease.
Tiktok has recently seen a spike in videos where people use solariums, or sun-beds, to achieve a 'natural' suntan. Solariums were commercially outlawed in Australia in 2015, but there are no regulations to check private use. 
According to Mangan – who is seven years into her battle with Melanoma – the trend is not just spreading misinformation, but also glossing over the incredibly harmful effects that sun-beds cause.
"That vanity of people … wanting that sexy healthy looking tan is not healthy at all and it's something that we need to think about like smoking, smoking kills, so does tanning," Mangan told A Current Affair in a recent chat. 
"It's scary to think that people are prioritising their vanity now when, trust me, the scars that you get from it, or a dead body, [there's] nothing sexy about that." she said.
Mangan also expressed anxieties about watching the uptick in comments asking where one could get tanning beds for private use. "It's very triggering and it's heartbreaking when I see it. I see it all the time on TikTok, on Instagram, people talking about it and glamorising it." she said. 
Love Health & Wellness?
Get the latest Health & Wellness news, features, updates and giveaways straight to your inbox Learn more
Australia has the highest rates of Melanoma in the world. Every 30 minutes, an Australian citizen is diagnosed with it, whereas one person dies every six hours. Mangan's concerns about tanning beds were also iterated by health experts. 
"We know that there is up to a 75 per cent increase in developing melanomas if you're exposed to a solarium under the age of 35," claimed Dr. Eshini Perera in a chat with A Current Affair. The statistic, she claimed, is primarily why the Tiktok trend is dangerous, because 'you won't see the effects of solarium straight away.' 
For more on this topic, follow the Health & Wellness Observer.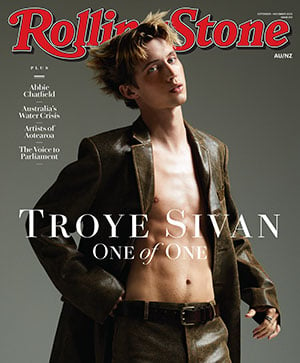 Get unlimited access to the coverage that shapes our culture.
Subscribe
to
Rolling Stone magazine
Subscribe
to
Rolling Stone magazine