It's a great day for fans of Tony Hawk and the ubiquitous video game series which bears his name, with the first two volumes getting the remaster treatment this year.
Ask anyone who was lucky enough to play video games at the time, and they'll agree that the Tony Hawk's Pro Skater series wasn't just another video game; it was a revelation.
Serving as a 3D skateboarding game that mixed contemporary music with then-remarkable graphics, and included appearances from iconic skateboarders from around the world, it was a runaway success. In fact, the game was so successful that it still generates more than $6 million per year in royalties for its namesake.
Of course, fans around the world will likely have blissful memories of sitting at home with their mates, their greasy potato chip-covered fingers slipping as they attempt to perform a kick flip, all while Goldfinger's iconic 'Superman' blasts out of the CRT TV you keep in the living room.
Check out 'Superman' by Goldfinger:
For more than 20 years, the game has not only been influential, but iconic, with numerous sequels and spin-offs following on from over the years.
In a conversation with The Brag earlier this year, Hawk himself noted that he had no idea just how popular the series would be until a number of years down the line.
"I would say that I didn't get a sense of [its popularity] until our fourth game was released [in 2002]," he explained. "When our fourth game was released, the last three games were still in the top ten of sales.
Love Gaming?
Get the latest Gaming news, features, updates and giveaways straight to your inbox Learn more
"That, to me, was a huge mark of success. We were just killing it on every front, and that's when I realised that it was something that was going to last for a very long time."
However, the wheels started to come off the series' legacy in 2015 when Tony Hawk's Pro Skater 5 was released.
The series' first game since 2007, and the first not to be developed my Neversoft, it was something of a catastrophic failure, with Metacritic revealing the PS4 port of the game currently holds a 32/100 rating (for reference, the second and third volumes hold a score of 98 and 97, respectively).
Critics slammed the game's poor visual appearance, its apparently haphazard and rushed development, and its frustrating controls. Famously, the game's initial release seemed so unprepared that a 8GB update was required on its first day. In fact, developer Robomodo actually shut down followings the game's release, though it's likely that the game's poor reception wasn't quite the reason.
Needless to say, the response was less than stellar, leaving fans to pine for their collective dream; a remastered edition of the classic games they've known and loved.
Now, it appears the impossible is happening, with remastered editions of Tony Hawk's Pro Skater 1 and 2 set to be released this year.
As Pitchfork reports, the original games are set to be released in remastered form on PlayStation 4, PS4 Pro, Xbox One, Xbox One X and PC on September 4th, just a few weeks shy of the series' 21st birthday.
Complemented by most of its original soundtrack (that is, songs by the Dead Kennedys, Rage Against The Machine, Primus, Papa Roach, and, yes, Goldfinger), the game's trailer showcases an instantly-familiar yet almost completely unrecognisable version of the games avid fans have played for years.
Check out Jack Black and Tony Hawk playing through the new games:
As Engadget have reported though, a handful of unspecified songs won't be included in the remasters due to licensing issues, but as long as it includes Powerman 5000's 'When Worlds Collide' or Alley Life's 'Out With The Old', then I reckon we'll be sweet.
To promote the game, Tony Hawk recently teamed up with Jack Black for a video that showcases gameplay of the new versions.
In related news, Tony Hawk was set to appear in Australia recently as part of a speaking tour which would see him appear in Sydney and Melbourne for Q&A sessions, accompanied by Sydney band Birdman, who exclusively cover tracks from the series' soundtrack.
Unfortunately, COVID-19 forced these events to be cancelled, and there's currently no word as to when they'll be rescheduled.
Check out a trailer for the remastered Tony Hawk's Pro Skater games: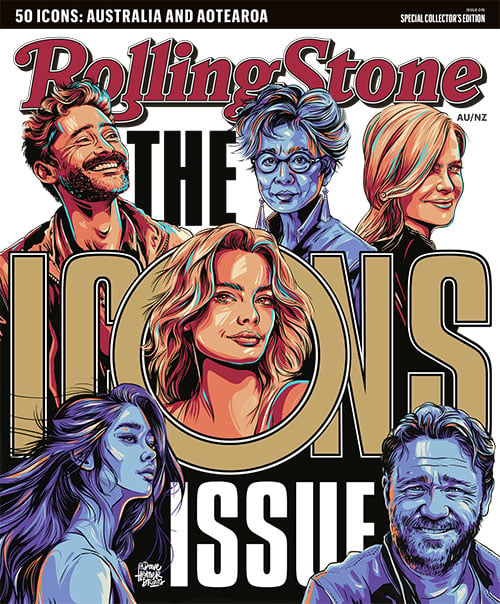 Get unlimited access to the coverage that shapes our culture.
Subscribe
to
Rolling Stone magazine
Subscribe
to
Rolling Stone magazine