It's time to fire up your old Skins fan blog, because Tumblr nudity is back, baby! Though it's not the hardcore kind that once filled the platform back in its heyday.
In news that has come as a shock to many, image-posting platform Tumblr has announced a major change to their community guidelines after controversially banning sexual content several years ago, which famously lead to a mass exodus from the platform.
In a company announcement on Tuesday, Tumblr staff wrote that they would now "welcome a broader range of expression, creativity, and art on Tumblr, including content depicting the human form (yes, that includes the naked human form)."
"So, even if your creations contain nudity, mature subject matter, or sexual themes, you can now share them on Tumblr using the appropriate Community Label so that everyone remains in control of the types of content they see on their dash," the statement continued.
Elaborating on what specific nudity was now allowed back on the platform, Tumblr staff added, "Historically significant art that you may find in a mainstream museum and which depicts sex acts—such as from India's Śuṅga Empire—are now allowed on Tumblr with proper labelling. Nudity and other kinds of adult material are generally welcome. We're not here to judge your art, we just ask that you add a Community Label to your mature content so that people can choose to filter it out of their Dashboard if they prefer."
Following Elon Musk's full purchase and control of Twitter, Tumblr is now back to allowing nudity becoming one of few social media apps to do so. pic.twitter.com/EUD0IHcv26

— Pop Tingz (@ThePopTingz) November 2, 2022
Basically, this means any hardcore porn GIFs will still be banned from the website, though
The news comes following the implementation of a new "community labels" feature in September, which allowed users the ability to tag posts that dealt with themes of drug addiction, alcohol addiction, violence and sexual content.
Back in December 2018, Tumblr ruffled many a feather when it declared that they would be putting a permanent ban on adult content in order to eradicate porn communities on the website.
Users immediately began spotting flaws in the system, with the website soon marking non-sexual posts as NSFW.
Prior to the recent change, the Tumblr guidelines stated: "Don't upload images, videos, or GIFs that show real-life human genitals or female-presenting nipples —this includes content that is so photorealistic that it could be mistaken for featuring real-life humans (nice try, though). Certain types of artistic, educational, newsworthy, or political content featuring nudity are fine. Don't upload any content, including images, videos, GIFs, or illustrations, that depicts sex acts."
It's a welcome move in light of the recent furore over Elon Musk's Twitter takeover, but is it enough to get users flocking back to the once-popular site? Only time will tell.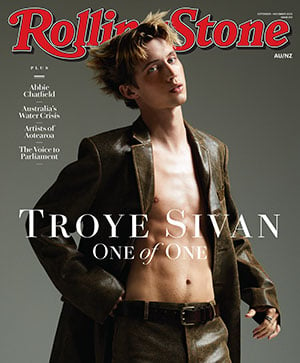 Get unlimited access to the coverage that shapes our culture.
Subscribe
to
Rolling Stone magazine
Subscribe
to
Rolling Stone magazine