Australian billionaire and mining magnate Andrew "Twiggy" Forrest has called out Elon Musk and questioned whether the Telsa founder is actually concerned about conserving the environment.
In May, Musk dismissed green hydrogen, calling it the most dumb thing I could possibly imagine for energy storage".
"I really can't emphasise this enough — the number of times I've been asked about hydrogen, it might be … it's well over 100 times, maybe 200 times," Musk said at the time.
Green hydrogen is when energy is generated from renewable sources, like wind, water or solar. Forrest – who is an advocate for green energy – has made a scathing remark about Musk's disdain for the renewable source of energy.
"He should get out and ask himself 'am I really a climate avenger or just a businessman?'; if he knocks hydrogen then we know he's just in it for a buck," the Fortescue Metals Group founder told The Australian.
In the same interview, Forrest called Musk a "good guy" but told the publication that he believes Musk is only against green hydrogen because it harms his current business model, "which depends only on batteries".
It's not the first time Forrest has come for Musk, either. In March last year, he said Musk had "every reason to fear them [Fortescue Metals Group], and his description is perhaps better suited, in my view, to someone who peddles a battery technology as green when it runs on fossil fuel."
Forrest is currently in New York unveiling his $6.2 billion plan to make his company the biggest renewable energy and hydrogen in the world.
Forrest today told his company, the Fortescue Metals Group, that he believes they will be able to become a major clean-energy producer through the use of green hydrogen.
"We will be the proof, if you will, that (with) the right technology, the right strategy, the right investment, even major polluters like us can eradicate fossil fuel use and avoid tens of millions of tonnes of carbon emissions over time," he said.
Elon Musk is yet to publicly respond to Forrest's blistering remark.
For more on this topic, follow the Internet Culture Observer.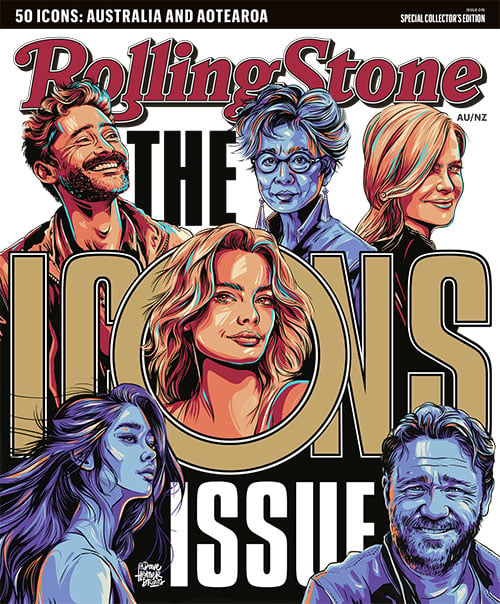 Get unlimited access to the coverage that shapes our culture.
Subscribe
to
Rolling Stone magazine
Subscribe
to
Rolling Stone magazine