Our final verdict on the huge PS5 release God of War Ragnarok, FIFA 23, Gotham Knights and Logitech's G502 X Plus gaming mouse.
Trying to follow up from what is widely regarded as one of the best games of the last generation was never going to be an easy task, but such is the expectation behind God of War Ragnarok. Perhaps that was an unreasonable ask, but it's to this sequel's credit that it does so effortlessly, picking up the baton from the 2018 reboot and then absolutely sprinting with it.
Everything on offer in God of War Ragnarok just feels more refined. Combat, for example, feels like a whole new beast to conquer. By utilising Kratos' blades from the outset, it allows for a flexibility on the battlefield that didn't exist for most of the 2018 game's main quest.
There's a lot more verticality at play here, and plenty of new moves capitalise on this – like leaping off ledges headfirst into foes. Fights feel faster and more fluid, which also leads to them becoming far more challenging even at the default difficult. Expect plenty more deaths this time around in the early hours, but it's almost always your fault.
So too the power of the PS5 is being used in full force. Locations are truly stunning, from frozen mountains to sunny wetlands, it's all exceptionally realised. It's also more brutal too – as you now literally cut limbs from enemies in quite bloody fashion. Speaking of which, there's plenty more enemy variety on offer here – quickly fixing the repetitive encounters that plagued its predecessor.
As for the story – the less you know the better, although while it is a continuation from 2018's semi-cliff-hanger, it's worth noting that some years have passed. From there it's a world-jumping adventure that'll suck you in quickly and is best experienced with fresh eyes. Trust us on that one.
Sure we're not convinced of every change God of War Ragnarok makes (like strange tweaks to the menu system) but that doesn't make it any less of a game of the year contender for 2022. It's a true testament to the grunt of the PS5 and another example of why the console remains so damn hard to get.
Love Gaming?
Get the latest Gaming news, features, updates and giveaways straight to your inbox Learn more
We wouldn't hesitate in saying God of War Ragnarok is worth buying for every PS5 owner.
God of War Ragnarok releases November 9 for PS5 and PS4. You can pre-order now via Amazon.
Also out now…
Gotham Knights (PS5, Xbox Series S/X, PC)
Batman is dead. That's the big message this masked masher wants you to know from its opening moments, and that's a bloody big deal. With the famous caped crusader out of the picture it leaves you to contend with the wider bat family and while this superhero story certainly has its peaks, it's worth noting it also has its fair share of valleys too.
Taking more than a few cues from the poplar Arkham series, Gotham Knights does well to lure you in with an enthralling mystery as you work to solve Batman's last case, it's just a shame that the combat behind it all just doesn't feel as fun as it should thanks to some poor controls and tanky enemies.  Gotham itself also lacks a bit of pizazz and character.
If you're a big-time DC fan or just looking for a mindless brawler, there's still plenty of fun to be had here, it's just hard not to lament some of the squandered potential.
SpiderHeck (PS5, Xbox Series S/X, PS4, XBO, PC)
Couch co-op games are few and far between these days, so it's to SpiderHeck's credit that it hits that brief and does so with flying colours. The concept is simple: you're a spider, destined to duke it out against fellow arachnids utilising all sorts of devilish weaponry. But it's simple in theory, the execution is completely chaotic.
With an assortment of guns, blasters and blades, all mixed in with a wonderful variety of deadly stages, each duel quickly devolves into smile-inducing mania. It can take a little while to get used to the slightly floaty movement and zipping in and around levels, but once you do SpiderHeck is a total blast with a few friends beside you. You can even choose to play solo, just be prepared for a surprisingly intense difficulty level, especially with the wave-based survival mode.
FIFA 23 (PS5, Xbox Series S/X, PS4, XBO, PC)
The final FIFA-branded game under EA's control, FIFA 23 is once again very much a case of iteration over innovation but it's hard to be angry when the foundations at play here are so solid. The team once again have delivered a considered, authentic version of football that still goes uncontended. Adding in more animations courtesy of HyperMotion 2.0 just help sweeten the pot.
If anything, moment to moment gameplay feels slightly slower this time around, focusing more on the passing and tackling game than trying to rush the ball down for a cheeky cross. Corners have also been reworked to allow for more control and harken back to some of the mechanics seen back in the early 00s.
If you're craving speed, Volta remains a nice addition for any gamers missing the FIFA Street series. Ultimate Team continues to do its best to grab more hard-earned dollars from you which is disappointing to see, but sideline that and there's still plenty to sink your boot into. Now if you'll excuse us, AFC Richmond need us.
A Plague Tale Requiem (PS5, Xbox Series X/S, Switch, PC)
A Plague Tale Innocence became something of a quiet achiever in the three years since its release, so it's good news then that this sequel is bigger and better in almost every way. Stealth has scored the biggest improvement – being spotted by guards no longer the curse it once was. There's a lot more freedom this time around, although some annoying instant fail sections do persist.
It's a shame the performance is a bit spotty (and a locked 30fps is disappointing) because the rest of the production value is top notch, while the soundtrack continues to evoke the highs of classics like The Last of Us. It's also incredibly pretty and disguting at the same time thanks to the sheer ridiuclous number of rats that can be generated on screen at once.
Regardless A Plague Tale Requiem is a marked improvement from its predecessor and well worth checking out for fans of the original.
Hands-on with the Logitech G502 X and G502 X Plus gaming mouse
It goes without saying that we've tested out a lot of gaming mice in our time. But while every device has its positives we've always gravitated back to Logitech's G502. Needless to say, we were pretty stoked to test out the new G502X PLUS and G502X and for all accounts both delivered in spades.
Straight out of the box you'll notice that the G502X deign remains largely unchanged. That means the same ergonomic contours remain in place, as does the larger shape. While that's a move bound to please fans of the original, if your hand is on the smaller size you may struggle slightly and we recommend a try before you buy. For everybody else there's the rubber grip texture around the thumb area and easy access to the 13 programmable buttons.
Logitech have even smartly added in a replacement cap for one of the mouse's sniper button, should you prefer a flatter feel around the thumb and aren't desperate for that extra functionality. The G502 X PLUS also features some slick RGB lighting that cuts across the bottom half of the device. It's highly customisable and looks pretty slick in action. Pair it with Logitech's own Powerplay mat and you won't even have to worry about it impacting your battery life. If you are taking it on the go a neat little removable puck can pop up and store your USB receiver.
If you're on a slighter tighter budget and can do without wireless functionality, the wired iteration of the G502X is still an incredibly a solid option. The same basic formfactor of the PLUS remains as does the sturdy build quality. Plus, thanks to the implementation of the cord, this iteration is able to shed some weight and feel noticeably lighter in the hand. You won't get the RGB lighting either, but it's hard to complain when the fundamentals of the G502 X feel as good as they do. The new optical switches allow for better speed without sacrificing stability and we're a big fan.
The Logitech G502 X wired version retails for $149, while the X PLUS will set you back $279. But no matter which one you choose is bound, expect to amplify your gaming experience.
For more on this topic, follow the Gaming Observer.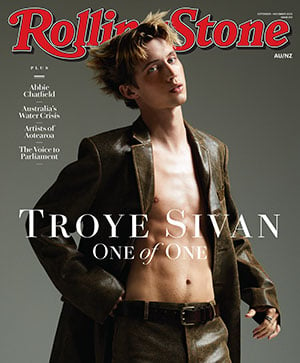 Get unlimited access to the coverage that shapes our culture.
Subscribe
to
Rolling Stone magazine
Subscribe
to
Rolling Stone magazine