Welcome to the BRAG's weekly rundown of what's hot in the coming seven days of cinematic releases. Two of Hollywood's pariahs return to the screen this week, in a genre-diverse lineup featuring excellent entries from China and Korea.
The drama is laid on thick this first week of November – I guess it's winter in America, so we have the luxury of stepping out into the sunlight after these forays into our feelings. There's also a distinct lack of Halloween fare, which I'm sure we can all truly lament.
Speaking of America and sweets…
–
AMERICAN HONEY
RT: 81%
Actual cannibal Shia LaBeouf stops "acting" and starts acting again in a chaotic road movie love letter to the millenial generation. I've probably made that Rob Cantor reference before, but you can't watch that vid too many times.
First-time actor Sasha Lane stars as… um, Star, a teenager caught up with a travelling magazine sales crew in which Jake (LaBeouf) acts as enforcer. Young love, substance abuse and general liberation gradually lead into wilder, more subversive acts of youth less in revolt than in crisis.
British writer/director Andrea Arnold is one of the directors on Transparent (a big recommendation) and is rightly being celebrated for her unconventionality. Thank goodness, because the world doesn't need another horrible nod to Kerouac.
tl;dr Line it up after Transformers so the boy can recover.
–
HACKSAW RIDGE
Racist ass Melly Gibson is better known for time served on the battlefield than for orchestrating war, but this tale is close for him because at its heart, it's just a film about another Jesus freak.
READ our full review of Hacksaw Ridge here.
Of course, that's an immensely reductive statement, as regardless of your feelings on warfare, the heroism of Desmond T. Doss (portrayed here by Andrew Garfield) is indisputable – the man saved 75 lives in the heat of combat, all while steadfastly refusing to fire a single shot.
For those enamoured with war films, Gibson delivers outstanding combat sequences. For the rest, he delivers a gruelling contradiction in terms – a film about a renowned pacifist that revels in operatic bloodshed.
tl;dr Pictured: Mel Gibson at confession.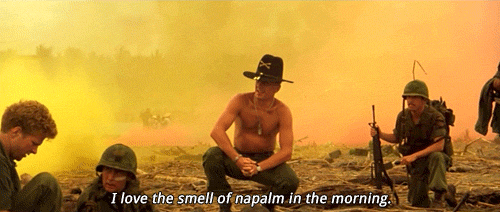 –
THE ACCOUNTANT
RT: 51%
The title alone is deserving of a 50% RT rating. Who would want to see a movie called The Accountant? Not I, sir and/or ma'am. Not I. Even if you put a kickass Radiohead track in the trailer.
Picture the surly Batfleck (Ben Affleck) as the exact midpoint between Rain Man and The Bourne Identity, and this is where you arrive. While it plays into a trope of autistic characters having savant abilities, some critics are defending both Affleck's portrayal and the film's intentions.
For the most part, however, critics haven't been sold on this tale of a spectrum accountant who borderlines on sociopathy while uncooking the books for criminal factions and Liam Neesoning folks along the way. Cue jokes about "crunching the numbers" and "throwing the book at people".
tl;dr Just where did Ben learn all that tic acting?
–
THE AGE OF SHADOWS
The director of the brutal I Saw The Devil turns to espionage in this South Korean period thriller, where a group of patriotic agents smuggle explosives to destroy Japanese-occupied facilities.
Jee-woon Kim solidifies his reputation as a director of great versatility, having dabbled in Westerns, horror and crime thrillers across an 18-year career. He's also picked up the star of Snowpiercer and The Host, the excellent Kang-ho Song, along the way.
Picture a Korean version of Valkyrie and you might get something close. Just be ready in case Jee-woon's notorious extremity decides to rear its ugly head.
tl;dr New trope: Koreans involved in train-centric combat.
–
THE LIGHT BETWEEN OCEANS
Before he inevitably embarasses himself in the horrible-looking Assassin's Creed, Michael Fassbender wants to show off his acting chops and how good he is at crying in this literary tearjerker adapted by Gosling-lover Derek Cianfrance.
Look at this cast! Fassbender is joined by Alicia Vikander and Rachel Weiss, two brilliant performers cast at odds. Based on a best-selling novel, the story follows Tom (Fassbender) and Isabel (Vikander) as they raise a child they find adrift on a rowboat, unaware that it may be the mising-feared-dead child of Hannah (Weisz).
Thankfully, despite the Western Australian setting, it looks like no one's aiming for the accent, and that's something for which we as Aussies we can all be grateful.
tl;dr Could have done worse re: babies in boats.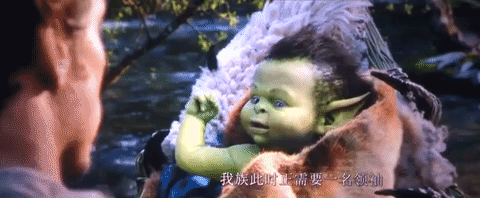 –
MR DONKEY
I have no idea what is happening. This is apparently a solid social critique on modern-day China, but it also just looks whack with poo-brain.
This crazy, bleak farce follows the students and staff of a rural Chinese school put under scrutiny by a ruthless education commissioner who dress up a local coppersmith as their beloved English teacher in an effort to secure funds.
As it's based on a play, it's likely to be dialogue-heavy, so get your speed-reading skills ready or brush up on your Mandarin for this bracing comedy.
tl;dr If they're lucky, the commissioner will be easily impressed.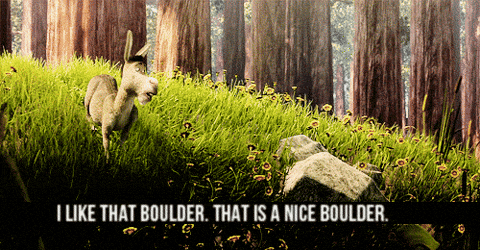 –
And now for THE VERDICT – maybe you only get to see one of these flicks on the big screen, and you don't wanna waste that night out. So, drum roll please…
Methinks The Age Of Shadows will be my personal favourite for the week, but American Honey's serious rep also makes it a compellingly sweet offering.
Until next week!
Write a Letter to the Editor
Tell Us What You Think