Australians have become increasingly open to the Asia Pacific art scene in recent years thanks to factors like greater access to international art, Australian artists' own pilgrimages overseas and the establishment of contemporary spaces like Mandy D'Abo's Cat Street Gallery in Hong Kong and Andrew Burns' multi-purpose art space Australia House outside of Tokyo. So when Karen Ball, president of 60-member artist collective Sydney Printmakers, discovered Australian printmaking artist Neilton Clarke was living and working in Japan, she decided to explore the possibility of an intercultural dialogue of their shared medium.
"Two years ago in conversation, Karen mentioned she'd become aware of my being based in Japan," says Clarke. "Given the group's interest in doing collaborative projects, [we thought] the arrangement might lend itself to linking up with our inky counterparts in Japan – and doing a joint exhibition or project of some kind surfaced."
With the support of the Japan Foundation, a Tokyo-based arts organisation, Clarke and Ball conceived of 25×25, an exhibition that will bring 25 members of Sydney Printmakers together with 25 Japanese artists working in print. "That initial idea materialised into the 25×25: Contemporary Japanese & Australian Printmakingexhibition and related events happening at the Japan Foundation Gallery," says Clarke. "The title reflects the makeup, [and the exhibition] highlights an array of techniques employed by the artists, including but by no means limited to relief printing."
Though the histories of Australia and Japan are widely disparate, shared mediums like printmaking have become increasingly linked through contemporary art. "The history of printmaking in both countries has grown out of quite different cultural, historical, social, and geographical circumstances," says Clarke. "In Japan, printmaking has had a longer history and a different charter. Australia doesn't have anything like the backdrop of the Edo era with its golden age of Ukiyo-e printmaking that produced the likes of Utamaro, Hiroshige, Hokusai, Sharaku and others. Australia's geographical expanse and its younger history have, however, fed into the vibrancy and unique character of its printmaking.
"Looking at the printmaking of the two by the kind of responses it produces, Australian printmaking, notwithstanding exceptions, might be said to be more tactile and tends to move outwards towards the viewer, whereas Japanese printmaking shows a tendency towards somewhat more reticence, drawing the viewer in and often revealing itself more gradually."
Clarke and Ball devised the exhibition to emphasise an intermingling of the cultures, deciding not to separate the groups of artists of different origins. "[We decided] not to have a division between the Australian and Japanese works, and in doing so suggest a collaborative conversation," says Clarke. "Distribution between abstract non-representational work on one hand and figurative and representational work on the other has required a careful eye."
A slew of noteworthy artists will be included in the exhibition, among them Toshihisa Fudezuka, Ritsuko Ozeki and Jin Hirosawa from Japan, as well as locals Geraldine Berkemeir, Anthea Bosenberg and Michael Kempson.
Clarke is hopeful that exhibitions like 25×25: Contemporary Japanese & Australian Printmaking will encourage more Australians to broaden their cultural scope. "While the main difficulty for Australian artists visiting or spending time in Japan is probably the language barrier, there has been a steady flow of Australian artists to Japan, particularly in recent decades," says Clarke. "There has been a roll call of Australians who have studied art at Japanese art institutions, absorbing influences over the long haul… Artists have also come and done their own thing in Japan over the years, organising exhibitions at galleries and other venues, and have returned with the legacy of such experience, for which Australian art is all the richer."
*Image credit: Michael Kempson, Ready or Not (detail), 2013.
BY DIJANA KUMURDIAN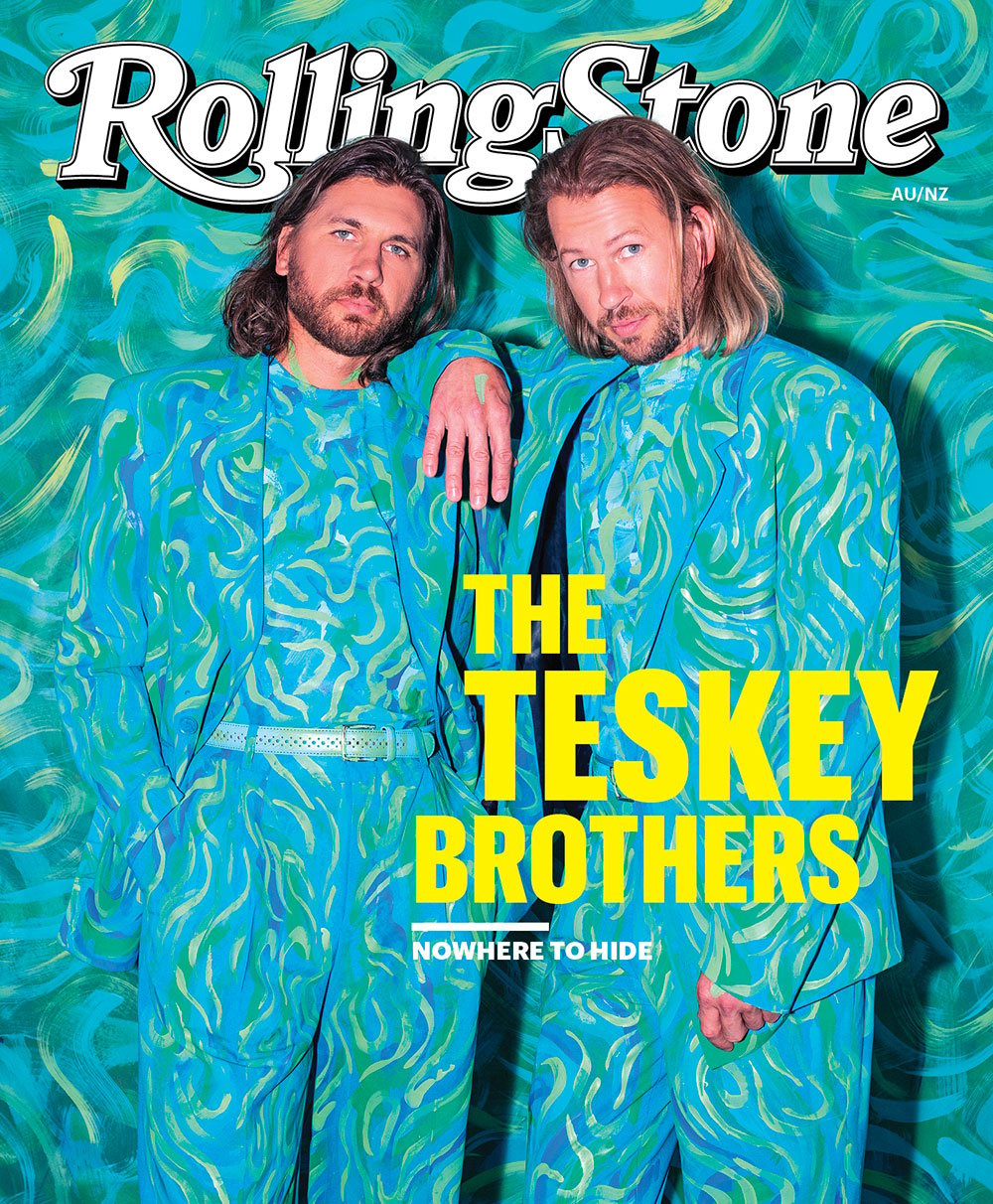 Get unlimited access to the coverage that shapes our culture.
Subscribe
to
Rolling Stone magazine
Subscribe
to
Rolling Stone magazine