Kris Kringle may be the corporate realms most dire ball game. Who decided that making unwilling employees spend $20 on a throwaway present was a good idea? In this current fiscal climate, I can't even afford to buy presents for the people that I genuinely give a shit about.
Unfortunately, it's seen as Grinch-like to boycott the tradition of Kris Kringle. So to help you through this ropeable situation, I've taken it upon myself to compile a list of completely okay gifts. Things that are probably too useless for your giftee to buy themselves, but not useless enough for them to feel guilty about chucking away. Things that you should, hopefully, be able to acquire within a 15-minute roundtrip to any Westfield.
Has there ever been a more benevolent way of saying "I have no idea what you care about, at all." Glasshouse Candles are the most thoughtful, thoughtless gift on gods green earth. If you're anxious about looking like you don't give a shit, perhaps spend a moment or two thinking about what scent you think encapsulates the person's essence. Otherwise, play it safe and go for the classic, Peter Alexander mood-evoking Tahaa.
Reusable Cup
I go through Keep Cups at a rate where it's probably less harmful to the planet if I just revert back to stock takeaway cups. Yeah, everyone in your office has probably already succumbed to the social pressure to fork out $40 on a Frank Green reusable cup, but that doesn't mean that they don't need another. It's good to have a backup, y'know.
Everyone wants to be that bitch that habitually carries in and uses a moleskin notebook. It's à la mode and timeless. We all read Patti Smith's Just Kids when we were seventeen, and we all, secretly, want to fart around with the same poetic mystique. Realistically we're not those people. We're going through a burnout crisis and all we should be doing is practising radical self-preservation by vegging out on the couch and binging through The End of the F***ing World in one sitting. Though you should give your colleague the opportunity to pretend, even if only for a few weeks, that they are a Moleskin notebook person.
Durries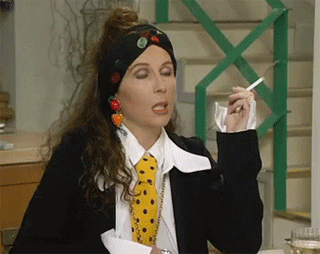 This shit is so expensive man, buy your smoker friends a pouch this Kris Kringle season, please.
A Tote Bag Of Literally Any Description
We're in an era of environmentally conscious-chic, a tote bag is an essential at this point. My personal style is whatever free AS Colour tote was being flung at a corporate function. Though I have dreams of being a Marimekko tote bag-wielding dream girl. The kind of person that people look at and think "yeah, she probably makes kitsch little ceramics decorated in illustrations of tits."
Framed Phar Lap memorabilia
Why not?
If you've got any crucial Kris Kringle tips, let us know.
Get unlimited access to the coverage that shapes our culture.
Subscribe
to
Rolling Stone magazine
Subscribe
to
Rolling Stone magazine