Abbie Chatfield has slammed the Manly Warringah Sea Eagles players that controversially refused to wear a pride flag jersey. 
Even non-sports fans heard the news this week that seven Manly players were furious that they had to wear a jersey that featured the LGBTQIA+ pride flag.
It can't be overstated how little difference this made to the jersey – the pride flag portion of the jersey was a few extremely thin lines where the usual white lines used to be. That was the only change. The jersey was only to be worn for one match as well.
The Manly players announced that they wouldn't play in the club's NRL match this week as the special jerseys wen against their "religious beliefs."
That wasn't a good enough reason for Abbie Chatfield though. On her podcast It's a Lot, the future The Masked Singer judge blasted the "homophobic" Manly players.
Love Health & Wellness?
Get the latest Health & Wellness news, features, updates and giveaways straight to your inbox Learn more
"I'm not having a f*cking rainbow on my f*cking chest. F*ck that!" she first said jokingly in a deep voice. Returning to her own voice, she said, "I mean, obviously you're a homophobe because you don't want the rainbow on your chest.
"You're so fragile and so insecure in your own self that you can't handle a slither of rainbow on your chest on your $400,000 a year rugby job… Jesus Christ, go and throw your ball. Get a grip. Ignore the rainbow, it's okay."
Chatfield continued: "If you're going to be outwardly homophobic in 2022 that you're so scared of a rainbow stripe on a jersey, maybe you aren't brave enough to play a sport."
After the furore of the players stepping down, NRL fans really stepped up this week: the historic Manly jersey sold out online within just a few hours of the seven Manly players announcing their refusal to play the next NRL match.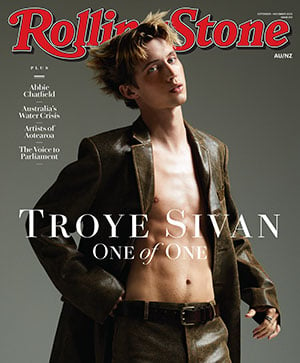 Get unlimited access to the coverage that shapes our culture.
Subscribe
to
Rolling Stone magazine
Subscribe
to
Rolling Stone magazine