In a decade when Australian film is suffering under the sheer weight of so many uninspired, dry suburban dramas, what a refreshing change a film like Ali's Wedding can be. It's not the year's best romantic comedy, but it's certainly the most unique story to emerge from the suburbs in far too long.
Ali (Osamah Sami) feels the pressure of living up to his father's image, as Cleric Mahdi (Don Hany) is the most respected man in their community. When he fails his medical exam, he tells one little white lie to impress his father, his mosque and Dianne (Helana Sawires), the girl of his dreams – but the lie quickly spirals out of his control.
Those who haven't spent much time in Auburn may not be familiar with the Australian Muslim community (save from their occasional vilification in Murdoch's rags). Lead actor Sami, who also wrote the picture based on his own life, brings the entire social network to brilliant life, with familiar archetypal figures emerging that never stray into total cliché.
Ali's tale is one of classic struggles – the idealism of the young versus the traditions of the old, the need to chase one's happiness, and the pressures of conforming to your community's standards – realised in cheery fashion. It's a surprisingly complex story, and not just in the web of lies that Ali spins to try and be happy. There are a dizzying array of agendas and alliances at play, all atop traditions that even one versed in Islam would struggle to comprehend: one nail-biting sequence sees Ali trying to bodge a tea ceremony to avoid being cast into an arranged marriage.
Few things make your neighbours more endearing than learning to laughing along with them.
It's also especially moving as the relationships between Ali, his betrothed Yomna (Maha Wilson), Dianne and their respective parents come into conflict. The Iraqis (Ali's family) are mistrustful of the Lebanese (Dianne's family), and the mosque is the site of subtle power struggles. The lengths these parents will go to to see tradition followed – all with love for their children – are startling, and flashbacks to early childhood in Iran even more so.
On genre terms, Ali's Wedding is a solid romantic comedy, and makes an impressive effort to foreground the difficulties faced by young Muslim women in Australia. Ali's bogan brother Moe Green (Khaled Khalafalla) and boofhead mate Wazza (Ryan Corr) enrich the world of the film, and Mahdi's painfully awkward musical about the late Saddam Hussein is made more hilarious because it actually happened.
Love Film & TV?
Get the latest Film & TV news, features, updates and giveaways straight to your inbox Learn more
Guaranteed, you've never seen a rom-com like this before. And few things make your neighbours more endearing than learning to laughing along with them.
Ali's Wedding date is set for Thursday August 31.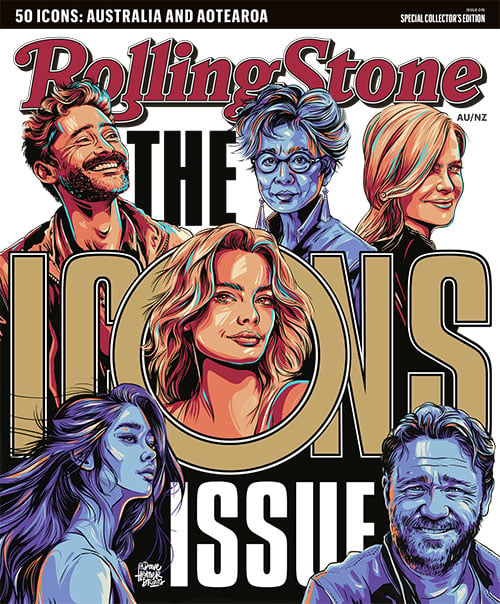 Get unlimited access to the coverage that shapes our culture.
Subscribe
to
Rolling Stone magazine
Subscribe
to
Rolling Stone magazine