After a Reddit user complained about the mess on a Qantas plane, others have joined in and blasted the airline for their 'disgusting' planes.
Looks like Qantas has some explaining to do. After a Reddit user slammed the less-than-satisfactory cleanliness on their morning flight, more Aussies have joined in and agreed that the airline's cleanliness and food quality have 'fallen off the cliff.'
Earlier this week, Reddit user u/vibhubhola posted a picture of the seating on his Qantas flight from Sydney to Melbourne. Said picture showed food scraps lodged between the seat's mechanisms. The thread has taken off since then, sparking a conversation about the declining quality on Qantas flights.
People recalled finding everything from half-eaten food to discovering that their flights had not been cleaned or sanitised due to delays.
"I used to fly only Qantas and quite regularly. But my last flight I found A HALF EATEN SANDWICH AND MUFFIN IN THE SEAT, CRUMBS ALL OVER THE SEAT. And the seats were all sticky… Lucky I had antibacterial wipes but the next few hours my friend and I felt nasty sitting in those seats," said one user.
"For context the plane was so late, that the people exiting the plane before us had the last person walk out and then within the next 10 minutes they started boarding us so there was no cleaning (or minimal)." they went on to add.
"The smell of domestic planes reminds me of old 90s gym mats. A subtle, but constant, lingering scent of feet." another user said.
Love Travel?
Get the latest Travel news, features, updates and giveaways straight to your inbox Learn more
Others – including the original poster – pointed out Qantas' premium prices, but not-so-premium quality, even where food is concerned.
"They're still somehow twice the price of all other airlines, existing purely by fleecing business passengers who aren't paying for their own flights." said one user.
"They charge a premium and are more expensive than other airlines. Cleanliness is the least I would expect. I wonder what the premium is for. Definitely not the breakfast because I got small rice cracker for breakfast on the flight (only veg option)," the original poster added.
More horror stories poured in, such as this, sent in by one user: "I once found a used sickbag in the seat pocket in front of me. I think you got off lightly."
Another user complained that flying Qantas left them with more than just a bad experience: "Just caught a skin infection on Qantas this week….sanitary is the least of their worries, glad to see Alan Joyce getting a nice bump while us plebs get pillaged on fares."
"Qantas cleanliness in general has really fallen off the cliff," another user summed up. "Perhaps if they spent less focus on being a points retailer, a health insurance provider, credit card issuer etc etc and stuck to their knitting things would be different."
Others, however, have pointed out that it isn't just Qantas that needs to be pulled up for cleanliness – the issue is 'pretty standard' for other domestic airlines, especially those that operate with '20-30 minute turn arounds'.
"Unfortunately that's pretty standard for domestic flights that operate as shuttle buses back and forth non-stop. There isn't time (plus cost savings) to doing a full clean. It'll be quick rubbish collection and wipe downs at most." said one user.
This is not the first time Qantas has come under fire for cleanliness and sanitisation protocols on their planes. In 2020, the airline was charged for discriminatory practices and risking employees and travellers to COVID after an employee raised concerns about inadequate cleaning practices on their planes and was later denied pay.
Check out the thread here: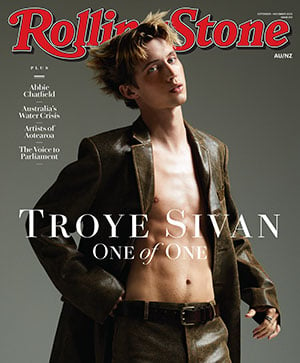 Get unlimited access to the coverage that shapes our culture.
Subscribe
to
Rolling Stone magazine
Subscribe
to
Rolling Stone magazine