Non-fungible tokens might be big news these days but NFTs aren't dominating in Australia as much as they are in the rest of the world. 
Finder's NFT Adoption report polled over 28,000 people across 20 countries to compare NFT ownership, and their findings were intriguing.
The report found that only 4.6% of Australians currently own an NFT, with the country ranking 5th last for NFT adoption. However, that figure is expected to rise quickly soon – an additional 7.1% of Aussies surveyed said they plan to acquire an NFT in the near future.
Australian men are more likely to own NFTs than women, with 5.5% compared to 3.7% saying they own at least one NFT. That makes the gender gap in Australia (1.8%) lower than the global gender gap (2.7%). In terms of age, Aussies between 18 and 24 are the most likely to have NFTs (6.8%). This is followed by 35 to 44 (6.4%), 25-34 (6.2%), and 55-64 (2.5%).
Out of the other 20 countries, Asian countries dominated. The Philippines came out on top, with the most NFT owners at 32%. They were followed by Thailand (27%), Malaysia (24%), the UAE (23%), and Vietnam (17%).
Love Tech?
Get the latest Tech news, features, updates and giveaways straight to your inbox Learn more
The lowest percentages of Internet users surveyed who had NFTs were Japan (2%), the U.K. and U.S. (3%), Germany (4%), Australia (5%), and Canada (6%).
According to Finder's cryptocurrency editor Keegan Francis, countries with higher levels of adoption typically have a lower average wage of working citizens.
Although NFTs have had a bumper year in 2021, and adoption is only expected to increase around the world in the coming years, a lot of people still don't know what NFTs are. Japan has the highest percentage of people who said they don't know what NFTs are (90%), followed by Germany (83%), and the U.K. (79%).
On the other end of the spectrum, the Philippines recorded the lowest percentage at 49%, followed by Nigeria (52%), and Thailand (53%). A strong correlation between those who know what NFTs are and those who own NFTs is evident, which suggests ownership will increase as people become aware of NFTs.
To give you a bit of an insight into the value of an NFT, we constructed a little quiz. Can you guess which NFT sold for big bucks?
You can explore the full findings at Finder.com.
For more on this topic, follow the Tech Observer.
Check out this explainer on NFTs: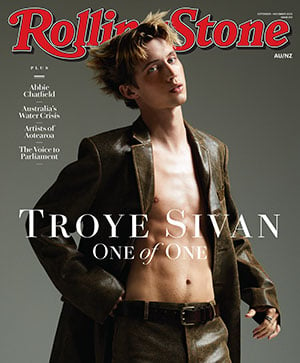 Get unlimited access to the coverage that shapes our culture.
Subscribe
to
Rolling Stone magazine
Subscribe
to
Rolling Stone magazine