It's taken 13 weeks, and plenty of encouragement from devoted fans, but it's finally happened – Avengers: Endgame has overtaken Avatar as the highest-grossing film of all time. Endgame overtook the James Cameron epic over the weekend, when total global sales topped $US2.79 billion ($3.96 billion).
Avatar has held it's own as the FKA highest-grossing film of all time, standing tall for a decade since its 2009 release with a total of $US2.789 billion.
Throughout its tenure, Endgame has just about smashed all prevailing wisdom of how movies ought to go at the cinema.
In Australia alone, pre-sale tickets for the film doubled that of it's older sibling, Infinity War, with Endgame shifting a crazy $18 million before it was even out. At the two-week mark, The Russo Brothers' feat of western cinema had outsold Titanic.
On top of that, it broke the previous held record for highest consecutive sales for a Wednesday, Thursday, Friday, Saturday or Sunday, pulling in a cool $44.34 million by the following Monday, per SMH.
Globally, the film cannibalised Infinity Wars at the box office, breaking the record for highest opening weekend sales with $US1.7 billion worldwide, a it's older sibling previously held with a measly $US907 million.
Check out the trailer for Avatar:
There are a few mitigating circumstances behind the title of highest-grossing film of all time. One being that it was released in China at the same time as it was most other major territories, unlike Infinity Wars.
Love Film & TV?
Get the latest Film & TV news, features, updates and giveaways straight to your inbox Learn more
ABC have pointed out that inflation hasn't been accounted for in Avatar's sales. Also, if we're getting picky (which we are, given we're talking film), Avatar did sell more internationally, pulling a cray $1.9 billion from overseas sales, per Forbes.
Regardless, the reign of Endgame is something that won't be forgotten in some time. The superhero film shattered the zeitgeist, even with a runtime of 161 minutes and some questionable writing.
Endgame goes to show that audience members do have a lasting attention span, one that can remain focused and dedicated throughout a decade and 22 films.
At the end of the day, Disney is the real winner given they own both Endgame and Avatar. With Avatar 2 announcements widely believed to be just around the corner, time will tell if the franchise can once again reclaim the mantle from The Russo Brothers.
Check out the trailer for Avengers: Endgame: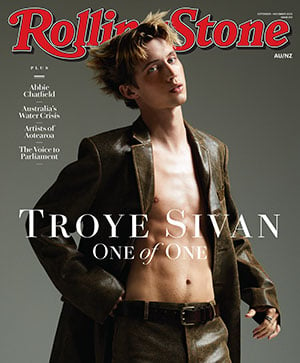 Get unlimited access to the coverage that shapes our culture.
Subscribe
to
Rolling Stone magazine
Subscribe
to
Rolling Stone magazine