Ever wondered what comedy and burlesque would be like if they were fused into one show? Wonder no longer, for The Bamboozle Room is presenting 'Talk and Tease' at Potts Point Hotel on Friday nights.
The Bamboozle Room is now presenting burlesque comedy cabaret nights on Fridays at the Potts Point Hotel. Good old' fashioned dinner and a show with Sydney's most talented, hilarious and glamorous entertainers.
The season opens with burlesque comedy show 'Talk and Tease' with tickets available through March. Talk and Tease is a wacky variety show that is a touch risque without taking itself too seriously. Bring along a hot date or a groovy grandma. If you miss out on Talk and Tease, don't worry as there are even more shows coming soon.
The Shows will run on Fridays at Potts Point Hotel's Level One, kicking off on the 6th of March. Tickets available as show-only tickets or full dinner and show experience.
For more info on the Talk and Tease Show at the Bamboozle Room head here.
Check out some stunning photos of the event below.
In case you missed it, Potts Point Hotel are also doing incredible Thursday night's Drag Bingo, keeping the fun alive with even more entertainment.
Thursday night Bingo is a staple across this sun-soaked country, and with good reason. There's nothing quite like getting out your coloured bingo stamps, bringing along your lucky stuffed toy or medallion, and witnessing Carol from down the road play 5 cards at once while you struggle to focus on your single full card.
It's truly magnificent stuff, and now it just got a whole lot more divine.
Introducing Gender Bender Bingo, the Bingo with balls, which has been described as "Hilarious, raucous and totally naughty." When exactly is this late-night lucky affair? Well, I'm glad you asked. Every Thursday from 8:30 pm, Potts Point Hotel will be dimming the lights, firing up the smoke machine and putting the balls in place for you to have a wild night, and perhaps win a prize or two.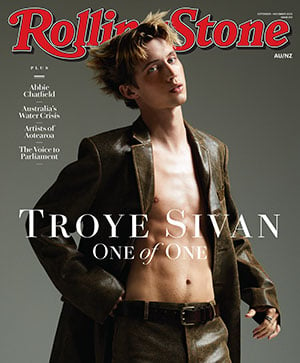 Get unlimited access to the coverage that shapes our culture.
Subscribe
to
Rolling Stone magazine
Subscribe
to
Rolling Stone magazine