The last few years have been ridiculously bleak, so we might as well throw all morals to the wind. So, we're hooking you up with the best hookup and online personals sites so you can meet, wine and dine, and get frisky without the hassle of trying to use pick up lines in person.
The days of Craigslist Personals are sadly long gone, and if you're a bit on the lazy side, or don't know how to even begin with striking up a convo with someone at a bar, then look no further – we've complied a massive list of the best ways to meet people, and you can do it from the comfort of your own home without a lot of the awkwardness.
Putting yourself out there is stressful enough and combing through a myriad of mediocre classified sites could just make matters worse. While there are plenty around that do pretty well like Bedpage, Geebo, Free Ads Time, Want Ad Digest, Hoobly, Penny Saver, and Yes Backpage, we've found 15 others that give the best of the best.
So, without further adieu, whether you're keen for a hookup, dating, a little companionship, or something serious, here's a list of the top 22 online personals sites that will surely bag you a date in one way or another.
1. AdultFriendFinder – Best Online Personals Site Overall
AdultFriendFinder is known as the largest adult dating site right now, but it's also one of the best online personals sites to have graced the internet in a long, long while (perhaps ever). And, the thing about this platform is that it pretty much has everything.
If you're looking for a place to post your online personals, AdultFriendFinder is a dating website that provides the greatest number of ways to meet and connect with other members. Whether you're posting on your newsfeed or on one of the groups or blogs, your classifieds will be seen.
Made specifically for casual encounters, AdultFriendFinder is an undeniably top online personals site that's open to LGBTQ+ individuals too. It's a place where people can congregate based on mutual interests that revolve around sex and dating, and this is evident in their active forums.
AdultFriendFinder also actively helps you with your online personals game by providing a section dedicated to guides and articles: their online magazine. Of course, you're not limited to just posting personals here, too. You also have the option of sending private messages, directly engaging in chats and even going on live cams for some cheeky fun.
2. Ashley Madison – Top Online Personals Site for Mobile Users
We absolutely love how Ashley Madison is the kind of online personals site that manages to do a full 180 on the whole adult hookup formula. Where some other platforms try to keep it coy and somewhat innocent (who are they kidding?), Ashley Madison embraces the fact that things are about to go hard and dirty with the kinds of people you'll meet on this site and app.
But make no mistake, everyone is welcome. Regardless if you're a married woman or a single person with a thing for married people, Ashley Madison is pretty much the spot for you. It's open to all genders too, which makes it a great option for non-cis people.
We especially love how Ashley Madison has very few fake accounts, which means nearly every profile you find on this hot online personals platform is a real person who's down for some extramarital fun—or just some kinky, good times in general.
You can use AM with a free basic account with limited features. And honestly, it's enough to bag you a hot hookup. But if you need a more premium experience to increase your batting average, go ahead and buy some of the site currency. It unlocks a bevy of features here.
3. Seeking – Best Online Personals Site for Sugar Dating
Seeking, also known as Seeking Arrangement, is an online personals site that caters to a specific kind of niche: sugar dates. That's right, this is an absolute haven for people who like to shower their partners with "gifts" in exchange for "favours," be it plain ol' company or otherwise.
Even though the traditional sugar dating setup is as cis as it gets, Seeking has opened itself up to providing LGBTQ+ sugar relationships a place where they can meet and connect with one another. That's right, there aren't just sugar daddies here; you'll also find some sugar mammas and everything in between.
On the downside, however, you have to pay for an account if you're a dude, regardless if you want to use Seeking to become a male sugar baby. On the other hand, female users can use this site and app for their online personals 100% free.
Another thing that stands out about Seeking, too, is how all profiles are verified on this platform. Sugar dating is serious business, after all, so there isn't any room for scam accounts or trolls here.
4. Senior Sizzle – Best Online Personals Site for Mature Adults
Senior Sizzle is doing good work. By that, we mean this is an online personals site that doesn't discriminate against age. After all, everyone needs a bit of sugar, which is why Senior Sizzle is the kind of adult dating site that helps older people find some fun later in life.
And here's the thing, Senior Sizzle isn't the kind of online personals site that strictly lets older romantics and pervs meet other older individuals; this is a place where mature men and women can rob the cradle as much as they want.
We like how SS is available both as a site and a mobile app. However, we can't say we're fond of the fact that the mobile app version is only available once you've upgraded your membership to a premium tier.
Where SS really stands out is how it probably has the most user-friendly interface compared to other online personals sites out there. It's no surprise, considering that their target demographic wasn't born at a time when the internet existed.
5. Fetlife – Best Craigslist Alternative for Fetish Dating
Fetlife, if we were to compare it to a more mainstream social media platform, is the Facebook of online personals. Except instead of being populated by Karens and Chads, this is a platform where fans of kinky sex and fetish dating come in droves.
If you're looking for a casual partner to oil you up or spank you (or the other way around), all you have to do on Fetlife is make an online personal ad and post it on your page. Afterwards, other interested members can contact you by replying to your post or sending you a DM.
You have the option of either using Fetlife for free with a basic membership or upgrading to a paid premium one. Either way, you're getting enough features to meet and join the various fetish communities on this nice hookup platform.
Whether you like whips and ball gags or otherwise, you're going to find that Fetlife is the best place for alternative sex and dating.
6. Out Personals – Top Gay Personals Site
Out Personals is the hub for gay people to meet and connect with one another with the use of online personals. Honestly, it's quite refreshing to find a platform like this that embraces the old school instead of the newer style of online dating that heavily relies on quick-fire suggestions to get you as many genitals as possible.
No, friends, quality is the name of the game here. That means your edge over other gay singles looking for a casual date all depends on how well you compose you online personals.
Out Personals is a nice platform if you're specifically looking for nothing serious. The crowd here is large, fun, and highly active, with each of them having an unspoken agreement that they're in it for casual hookups.
If you're feeling a bit behind, though, Out Personals has got you covered: there's a helpful online magazine full of articles and guides that provide you with amazing advice on how to up your online personals and dating game.
7. WellHello – Online Personals Site for Swingers
WellHello is a great online personals platform if you want to meet and connect with other people who are interested in a bit of fun without any strings attached, but that's selling the site short. The thing is, WellHello is the kind of online personals site that's made specifically to help freaky couples find other freaky couples to swing with.
However, don't be discouraged if you're a single guy or gal; you can still join WellHello, since it's also open to singles interested in being the third peg in a sexy threesome triangle. So, if you don't have a significant other but are looking for a couple to have some fun with, this is the place!
The only thing that holds back WellHello from being perfect is the fact that they don't offer a free version whatsoever. You need to pay for a membership right out the gate if you want to find a casual date. On the plus side, they have some of the most affordable membership packages among all online personals sites out there, which makes it relatively accessible to anyone who's DTF.
And, if you're a yokel like us whose technological knowledge only extends up to a rotary phone, you're going to appreciate WellHello's user interface: it's one of the most user-friendly online personals sites out there!
8. Reddit Dirty R4R – Best Free Craigslist Alternative
When it comes to online personals that are free, very few can match Reddit Dirty R4R. This subreddit—which is just Reddit lingo for "online forum" – is something that you can use for free. And we mean free.
Much like other subreddits out there, you won't get shortchanged and goaded with any freemium stuff; everything here comes with no price tag.
In fact, you don't even need to create an account to check the thousands of available online personals on this site. And what's more is that it's properly organised, thanks to the Redditors who take the time and effort to categorise and keep all the conversations on this site going.
The convenience factor here even puts other paid online personals sites to shame, as the sub-communities on this subreddit are divided by location to optimise your chances of finding a partner near you.
9. Doublelist – Another Great Online Personals Site
Doublelist is a great option if you want to dip your toes in the whole online personals ocean. It's a platform that's not only made for dating, as you can find ads and posts on here that range from e-commerce to job classifieds.
DL is open to any genders. And with over 40 million users around the world, to say that it's a robust and active community is an understatement. Although we have to warn you that there are numerous fake accounts here, so just be mindful of that!
Additionally, DL doesn't limit you to your personal classifieds. This is a place where users are allowed—and even encouraged—to upload photos and videos to help their chances of finding a nice partner to go on casual escapades with.
The filters are also refreshing for an online personals site, as you can narrow down your searches based on a variety of preferences such as location and gender. And best of all? DL offers free basic memberships with daily usage limits.
10. Locanto – Top Craigslist Alternative Worldwide
Hey, online personals aren't limited to dating and hookups, and Locanto is the platform that proves just that: this is an amazing, all-around option for a variety of purposes. You can find classifieds here for a number of things: jobs, e-commerce, utilities, and even real estate.
Locanto is available all over the world, so you're not limited by geography when you try to post your online personals. They have millions of users actively seeking online personals for a number of reasons, and hookups are definitely one of them.
If you're using Locanto for dating, you'll be glad the scene here is very diverse. You can find people looking for no strings attached hookups as well as users taking their chances to look for something more serious. 

11. Be Naughty – Fun Online Personals Site
Be Naughty is made specifically for adult casual dating via the use of online personals. What's more is that they actively provide you with features that go beyond posting your classifieds to find a date.
Mainly, we love how this platform has an icebreaker section where you can play games with other members as a way to get acquainted with one another. And who knows? You might just find the hottie you're looking for after a game or two!
Be Naughty is available as a mobile app version as well, which means it's highly convenient for people who want to post or reply to online personals when they're on the go. You'll appreciate this app, too, especially when you see the community is large, meaning lots of opportunity for you.
We love BN's search filters: it's an efficient tool that helps you make pinpoint searches based on a variety of things, such as region and gender preferences. This is a place where guys, girls, lesbian women, gay men, and everyone in between can find a legit place to meet and connect with one another for a chance at some hot fun!
12. Reddit Personals R4R – Free and Versatile Online Personals
Whereas Reddit Dirty R4R is made specifically for people to find one-night stands and no strings attached hookups, Reddit Personals R4R is more versatile and caters to all types of ads, whether you're looking for an odd job, hot date or a more serious relationship.
As with all other subreddits out there, this is absolutely free to use. So much so that you don't even have to create a Reddit account to check out the postings by other members.
For a free platform, too, this one is very organised. In addition, there are millions of members from all over the world who use this subreddit to conduct business, find dates, and otherwise.
Yes, given that this is a free platform, you can expect there to be troll users that spoil the fun for everyone. However, they're few and far between. So, if you're looking for a legit free platform to post your online personals, we can't recommend this one enough!
13. Craigslist Events – Revamped Version of Craigslist Personals
Craigslist stands as one of the most popular online classifieds sites still around today. Much like the hydra of Greek myth (or Marvel Comics or whatever), you can't strike it down; it'll just grow. The thing is, Craigslist Events is the successor to the now-defunct Craigslist Personals.
The latter had issues with unsavoury users. Think of Craigslist Events as a revamped version of the Craigslist Personals. You can still use it for free and it's still available internationally, except there are far fewer users here that post online personals for illegal stuff.
However, if we're being completely honest, you'll still find there are numerous trolls and fake accounts here. But hey, that's just something that comes with the territory, unfortunately. We're talking about a free online personals platform after all.
We highly recommend CE if you're in North America. Despite being available all over the world, it's most popular in that region. That means you're more likely to bag a hot casual date with your online personals if you're from there.
14. Gumtree – Easy and Useful Classifieds Site
Gumtree is one of the best online personals sites if you're looking for something that's as versatile as they come. Yes, it's a given that this is one platform that can help you find a date—be it casual or serious—for sure.
However, it has a few fun features that make it stand out from the rest of the online personals pack. First off, there's the e-commerce section. This is a place where you can find great deals on a variety of stuff. You'll mainly find ads here for vehicles, real estate, and all other types of pre-owned products.
The lost-and-found section on Gumtree, though, is one of the nicest things you can find on the internet as a whole. If you're starting to think that humanity is a scourge on planet Earth that should be cleansed post-haste, we highly suggest checking out this section.
Maybe it'll rekindle your faith in the human species! Hey, some sappy romantics even use the lost and found to reconnect with previous dates, which is either creepy or sweet. Not one to judge…
15. Kijiji – Best Online Personals Site for Canadian Users
Kijiji is Canada's answer to Backpage and Craigslist. This is an online personals and classified ads platform that's specifically made for all our Canuck friends out there. Canadian residents will find this is one of the most useful sites if they're looking for a date or want to sell stuff online.
But perhaps the thing that places Kijiji a cut above the rest is how they have a community section that works a la Reddit. However, there are far fewer trolls here than people who are actively seeking potential partners that they can go out on a date with.
The only downside about Kijiji is that it's optimised for residents of Canada only. So, if you're a yankee doodle dandy or from some other part of the world, you're better off elsewhere.
If you're lucky enough to be living in the land of maple leaves and poutine, though, then hop onto Kijiji to find yourself a hot date for the night!
What's The Best Online Personals Platform To Find Dates?
The best online personals platform to find dates is a hard thing to nail down!

Each one of the sites and apps we've listed in our top picks are legitimate platforms that you can use to post your online personals (or reply to others) in order to help you find a date.

But, we're only human, so we can't help but play favorites.

For one, we love AdultFriendFinder. This platform basically has everything you're looking for in an online personals site or app. With a multitude of ways to communicate with other members on AFF, finding a date here is quick, easy, and fun.

Ashley Madison is another favorite of ours. Great features here include: good mobile app, free basic account and large dating community. Chances are slim you'll switch to another platform after trying AM.

Then, there's Seeking. If you need a hump buster or want a sure thing when it comes to casual dating, you'll find this type of online personals platform can help you. As long as you have the resources (in other words, funds) to pump into your chosen sugar baby, you're good to go!
Can I Use The Best Online Personals Sites for Free?
Yes, for the most part, the best Craigslist Personals alternatives listed in this article offer a free, basic account option. This tier gives you limited access to their features, but you're going to need to upgrade to a paid membership to unlock everything they have to offer.

However, there are 100% free options, too, such as Reddit Dirty R4R, Reddit Personals R4R, Kijiji, and Doublelist that you can use without having to pay for anything.

However, keep in mind that these 100% free online personals sites don't have as many advanced features as their more premium counterparts.
Is It Safe To Use These Online Personals Platforms?
Yes, it is safe to use these online personals platforms if you're specifically talking about visiting these sites and apps. They're legit, safe platforms where you can post online personals to find dates or for other reasons.

Keep in mind, though, that how you use these platforms can determine whether you're keeping yourself safe or not.

Having said that, here are a few tips to keep in mind when posting your online personals or answering those posted by other members:

1. Keep your financial information to yourself. The only time you should share this online is if you're purchasing something from a legitimate source.

2. Make sure you have contact numbers and email addresses made specifically for your online personals. It's great to separate your personal email and numbers from the ones you use to meet strangers online.

3. Never share your home or work address with anyone you just met online. Don't be a total chatty Cathy, but keep things interesting when connecting with someone new on the internet.

If you can find a user review section on any given online personals site or app, it's best that you check that out before diving into a conversation with someone.
Top Online Personals in Conclusion
Posting your own online personals or responding to others is a great way to find new friends and partners that you can spend some time with. It's slower paced compared to more modern ways of online dating that force you to swipe left or right in a matter of seconds.

With platforms like Ashley Madison, AdultFriendFinder and Seeking, though, you're getting a more intimate kind of interaction with other people online. It opens doors to other types of intimacy with one another once you find that you and your partner click.

Having said that, you should never forget to keep yourself safe whether you're on one of these online spaces or you're meeting one another in real life. And, of course, don't forget to have fun, people!

Related reading: Top adult dating sites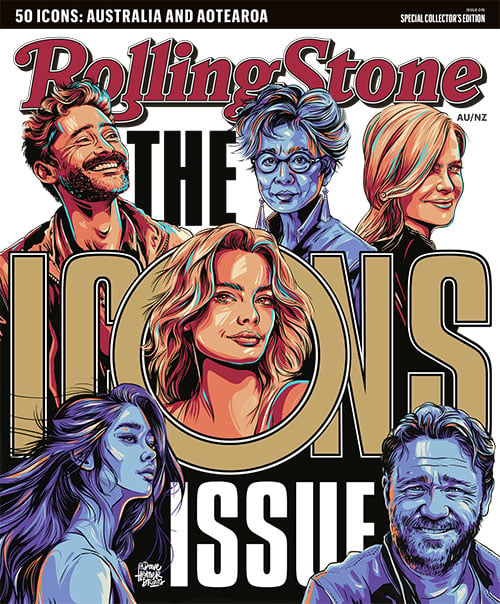 Get unlimited access to the coverage that shapes our culture.
Subscribe
to
Rolling Stone magazine
Subscribe
to
Rolling Stone magazine