The Betoota Advocate toured Australia for the first time ever in 2018. To celebrate the dawning of Clancy Overell and Errol Parker's stage debut, we took a look at some of our favourite Betoota headlines. No one is safe from the scathing criticisms of The Betoota.
View this post on Instagram

"Everyone deserves a fair trial," says one inner Sydney local, Bronte Balmain (66) who believes all women except for the ones that are potentially ruining the legacy of a thespian icon."
When I first read this headline I didn't know whether to laugh or cry, all I know is I'm lapping up the tea that Betoota are spilling. Sometimes you just need to "separate the art from the artist".
Love Comedians?
Get the latest Comedians news, features, updates and giveaways straight to your inbox Learn more
View this post on Instagram
"Kylie says that while she can understand that Australia does have a problematic obsession with sport and sports-betting, it is kind of offensive that she should be expected to know anything about two of the most explosive sporting upsets in recent history, regardless of whether 95% of the country is talking about it."
I think everyone knows at least one person who was too busy catching an Italian indie at the Palace Verona to catch up with the old "sports ball". These people almost always have heaps of friends and are an absolute laugh to hang around.
View this post on Instagram
"We have no idea what is going on… There's gotta be like 20,000 train drivers here"
Out of all the subversive fashion trends we've seen hit festival grounds the baker boy cap may be the most polarising.
View this post on Instagram
"This is outrageous! A person's choice in news outlet is supposed to reaffirm their opinions and prejudices, not challenge them. I'm taking this all the way to the Press Council, I'm lodging a complaint."
Y'all ever spread completely false information to the majority of your friendship group because you read the article of something but simply did not have the mental capacity to read the article? Yeah me neither.
View this post on Instagram
Due to the nation's controversial and oppressive gun restrictions, no one has died as a result of a mass-shooting on Australian soil today, for the 7827th day in a row."
There's nothing that can be said about this sardonic take that isn't in the article.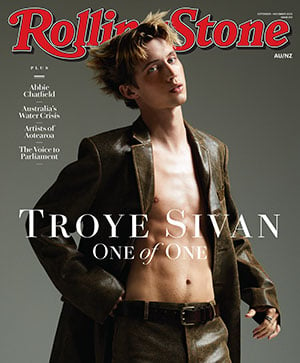 Get unlimited access to the coverage that shapes our culture.
Subscribe
to
Rolling Stone magazine
Subscribe
to
Rolling Stone magazine