In news that makes my stomach lurch, it seems as though Philadelphia cream cheese has joined forces with Cadbury to bring you the most unholy collaboration; Caramilk Philly creme cheese.
We don't doubt that this mad experiment will satisfy every single twist and turn of our culinary palette, we also can't help but think about the many, violent hours we'll spend on the loo in the afterglow.
The culinary mischief that this cream cheese chef-d'œuvre is capable of birthing… I just can't fathom it. I don't know what reckless being willed this into existence but they definitely didn't learn a thing from Frankenstein.
The dessert is available exclusively at Woolworths. For a measly $4 you can ruin your life forever. All those hours you spent into researching what retinol properties and acids would grant you clear skin? down the thunderbox. This is chaotic evil dairy, that we have the lack of willpower to avoid.
After months of tireless campaigning from Caramilk stans, Cadbury announced the return of the beloved bar late last month. The bars were controversially removed from shelves in 2017 following a production incident. Bars soon appeared on eBay being flogged for astronomical prices. Don't listen to me hammer on though, our dear friend Christian Hull put together a fantastically dramatic retelling of the saga which you can watch below.
Watch: The Caramilk Saga 2018
They also announced that they created a bar shining a light on a great New Zealand treasure — the Pineapple Lump. Pineapple Lumps are undoubtedly god-tier New Zealand naughty treats, slotting in just behind L&P and Rashuns chips. Cadbury revealed that they had reimagined the goofy pineapple treat in bar form, which I am chomping at the bit to nosh on.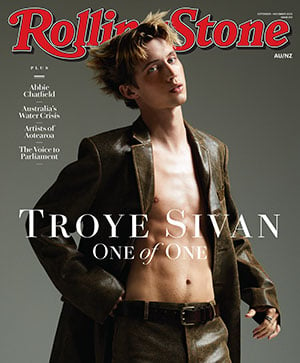 Get unlimited access to the coverage that shapes our culture.
Subscribe
to
Rolling Stone magazine
Subscribe
to
Rolling Stone magazine