In a historic turn of events, the British monarchy ushers in a new era as King Charles III ascends the throne, and Camilla Parker Bowles is officially crowned Queen. The journey to this moment has been marked by numerous challenges and controversies, but now, the once-divisive figure is finally recognized as a respected member of the royal family. The royal coronation signifies not only a change in the monarchy but also serves as a testament to the resilience and transformation of Queen Camilla.
As the nation embraces this new chapter, let us take a closer look at the significance of Queen Camilla's title, her journey to acceptance, and how this milestone reshapes the future of the British monarchy.
The Ascension of King Charles III and Queen Camilla
The recent coronation of King Charles III and his wife has officially bestowed the title of Queen upon Camilla, marking a significant milestone in her journey from a controversial figure to a respected senior member of the British royal family. Although the title of Queen sounds more official than "Queen Consort," it does not signify any practical difference in the 75-year-old royal's role, as Queen Consorts do not formally share the sovereign's powers.
Camilla's Controversial Path to Royalty
The question of Camilla's title upon Charles' ascension to the throne has long been a subject of contention due to the sensitivity surrounding her status as his second wife. Camilla and her first husband, Andrew Parker-Bowles, divorced in 1995, shortly after Charles admitted to their relationship in a television interview. Charles and Princess Diana divorced the following year, and in 1997, the world mourned Diana's tragic death in a car crash.
The Royal Wedding of Camilla and Charles
Camilla and Charles waited until 2005 to marry in a low-key private civil ceremony. For many years, it was unclear if Camilla would eventually be styled as Queen. However, Queen Elizabeth II settled the matter last year when she gave her blessing for Camilla to be known as Queen Consort, a formal sign that the royal family had finally accepted her as a respected senior member.
The Introduction of "Queen Camilla"
Last month, Buckingham Palace's official coronation invitations referred to Camilla as "Queen Camilla" for the first time. British media reported that palace officials believed it was an appropriate time to introduce the title, as several months had passed since Queen Elizabeth's death in September.
Legacy of Queen Consorts in British History
The most recent Queen Consort in British history was George VI's wife, Queen Elizabeth, who was known as "The Queen" and later the Queen Mother. As Queen Camilla takes on her new title, it signifies not only a change in the royal family but also a testament to her journey towards acceptance and respect within the British public.
The writer used AI tools to publish part of this article. The Brag Media relies on journalists to fact check & edit all articles regardless of any AI tools used.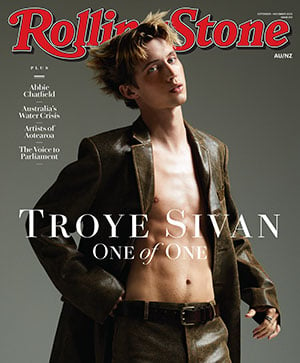 Get unlimited access to the coverage that shapes our culture.
Subscribe
to
Rolling Stone magazine
Subscribe
to
Rolling Stone magazine