It's the bane of everyone's existence: the ghostly courier who leaves a card in your letterbox for a delivery when you've been home waiting for the doorbell to ring all day.
It turns out, being "carded" like that could score you up to $3,000 in compensation, according to News.com.au.
In an article by Maurice Blackburn lawyers Alison and Jillian Barrett, they discuss consumer rights when it comes to "missed" deliveries.
"The good news is that you can do something about it," they wrote.
They advised their reader – and anyone with the issue – to issue a written complaint to Australia Post or other private courier companies, outlining:
The dates you have received a card
Confirmation you were at home at the quoted delivery time
Whether the items were time-sensitive (i.e. medications)
How long it took you to collect the item yourself
The cost of the delivery
What action you would like to take (i.e. apology, refund of postage costs, assurance it won't happen again)
Make sure you keep a copy.
The Office of the Commonwealth Ombudsman can investigate complaints about four different postal operators: Australia Post, StarTrack, Cheque-Mates, and D&D Mailing Services, at no cost to you.
Love Money?
Get the latest Money news, features, updates and giveaways straight to your inbox Learn more
If, after making a complaint to the courier company, there is no improvement, they don't respond, or they take retaliatory action (such as refusing to deliver to you at all) you can make an application to your state Civil and Administrative Tribunal for an injunction to stop the behaviour or for compensation.
"In February 2022," the Barret sisters wrote, "Australia Post was required to pay compensation of more than $3000 in a similar situation as yours where the purchaser was spending 30 minutes each week collecting items that were not delivered correctly."
Australia Post revealed to Daily Mail Australia last year that staff were not obligated to deliver packages to consumers' doorsteps if the driveway was considered "too long" – just one factor that may affect delivery.
"Mail delivery arrangements vary depending on the size and needs of each community and Australia Post may be limited in our ability to deliver to a property due to safety concerns, actual location and the cost of providing the service," a spokesperson told the publication.
To fully understand your rights, consult a lawyer for legal advice as it pertains to your particular situation.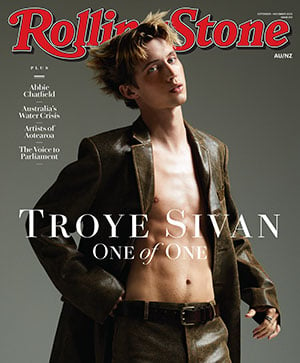 Get unlimited access to the coverage that shapes our culture.
Subscribe
to
Rolling Stone magazine
Subscribe
to
Rolling Stone magazine