Comedian and actor Chris Rock has revealed he once turned down an offer to join the cast of the award-winning crime drama The Sopranos.
Speaking on a panel for The Hollywood Reporter, Rock explained: "Sometimes you can respect something so much, you don't even want to be a part of it.
He continued: "Years ago, when I had my own show on HBO, it was at the height of The Sopranos, and I got a couple of offers to be on The Sopranos, and I was like, 'I like it too much, I don't want to spoil it'."
Rock isn't the only star who is a major fan of the crime drama.
Alec Baldin also recently revealed that he once hit up the writing team in an attempt to get them to cast him as Tony Soprano's killer.
"I called up whoever it was and said, 'there's only one man in this business who should come in, whack [James Gandolfini's Tony], and ride off with [Edie Falco's Carmela], and I am that man'," Baldwin said.
He continued: "They were like, 'Sure, great. We'll add your name to the list of all the Irish actors who think that they should be on The Sopranos'."
In other Chris rock news, the star recently opened up to Nicole Kidman in an interview for Variety's Actors on Actors series, where spoke about his experience with working with women in the comedy industry.
Rock told the Aussie star: "I've fired people because they couldn't listen to a woman.
"I was like, 'How come he's not doing… and then I realise, 'Oh, it's because a woman asked him to do it."
He continued: "I don't know, I have just always been around powerful women. Even in comedy, the clubs were run by women. Comedy Store was Mitzi Shore in L.A. and the most powerful [woman] in New York was Silver Friedman [the wife of Improv Club owner Budd Freidman]."
"Everybody talks about how stand-up is a boys' club, but stand-up's been run by a lot of women for a lot of years."
For more on this topic, follow the Film & TV Observer.
Watch Nicole Kidman interview Chris Rock: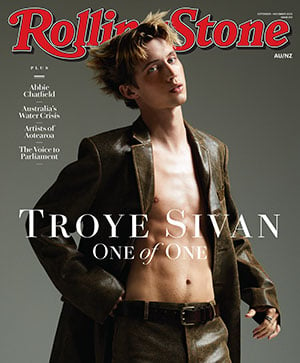 Get unlimited access to the coverage that shapes our culture.
Subscribe
to
Rolling Stone magazine
Subscribe
to
Rolling Stone magazine