Soon the days of having the absolute bare minimum details about your Tinder baes might be a thing of the past.
The dating app which seems to be here to stay – despite the introduction of many new contenders over the years is looking to introduce a brand new feature.
Match Group who own Tinder have just announced an investment in Garbo, a non-profit which is making it possible for users to run background checks using a person's first name along with their phone number, or their full name.
This means that those who are swiping on the app are able to subject their potential baes to vetting, in particular, finding out details on their arrest record and their history of violence.
According to The Verge, Garbo collects public records and reports of violence or abuse, including arrests, convictions, restraining orders harassment and other crimes of violence – the things that generally speaking aren't really included in a dating profile bio…
While all of that may sound particularly invasive, Garbo isn't out here with the intention of straight up exposing everyone for the sake of it. According to The Verge, Garbo won't be publishing information on drug possession charges.
The key reason for this, as per the Garbo website, is that they are acknowledging the "systemic racial inequality in America" and that "Garbo knows that this racism bleeds through to public records."
Garbo also reportedly won't be divulging traffic violation information either.
Just last year, Tinder introduced a photo verification feature for Aussie users, in the interest of adding another level of safety for users of the app… a move which was sure to throw a spanner in the works for all of the catfishes out there.
So how does it work? Through the use of technology, users are required to compare a real-time photo to images that the user has uploaded to their profile.
Check out some Tinder nightmares below.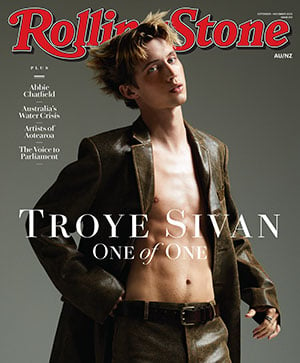 Get unlimited access to the coverage that shapes our culture.
Subscribe
to
Rolling Stone magazine
Subscribe
to
Rolling Stone magazine