It is the milestone parents fear the most. Knowing when to start potty training can be tricky.
This article is not about the where or the how of pee-pees and poo-poos. It's about when the business gets done. While some believe it best to start potty training as soon as possible, studies show it might be better to wait. Since there are two schools of thought on the matter, it's best to look at some facts.
As much as you love being involved with nappy changes, the very thought of getting them potty trained makes you break into song, like that princess in Shrek or Tangled. You set a date on the calendar and start counting off the days. And this is where you went wrong. You diarised the event.
Not only do children sense your excitement, but your eagerness to start potty training might be doing your little one more harm than you think.
When to start potty training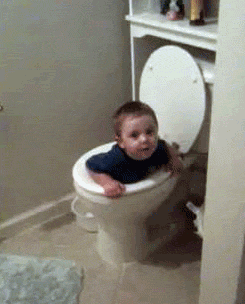 In truth there is no set age when potty training should commence. There are many signs that could indicate that the child is ready to begin the exercise, but even these aren't set in stone, and they vary from child to child.