Our verdict on the wildy divisive The Callisto Protocol, plus thoughts on Evil West, SteelSeries' Apex 9 TKL gaming keyboard and more.
From the outset, it feels as though The Callisto Protocol wants to do pull off the same feat Dead Space managed over 10 years ago: provide the survival horror genre with a reinvigorating shot in the arm. Makes sense considering the brains behind this spiritual sequel just so happens to also be the creator of Dead Space, but does the The Callisto Protocol do enough to carve out its own identity? Well, kind of.
The Callisto Protocol's biggest gamble is in its combat, and the mechanics its approach introduces is bound to divide fans down the middle. Where Dead Space focused mostly on smart shot placement via the plasma cutter, The Callisto Protocol wants you to get down and dirty – placing quite a large emphasis on melee duels. With a deadly baton in your hand you must duck and weave the attacks of infected foes before dishing out damage of your own.
Its implementation is designed to help combat encounters feel incredibly visceral and tense, but it can also make them incredibly frustrating. In our early hours with The Callisto Protocol we struggled coming to terms with the timing (or lack thereof) of dodging – taking plenty more hits than we wanted. After few levels we did come to grips with it all, but never truly enjoyed the deadly dance of melee attacks, especially when the game throws multiple enemies at you at once. You do obtain a number of weapons and a telekinetic glove to help even the odds, but both are limited in their use, meaning the baton will be your go-to for much of Callisto's creepy campaign.
Outside of combat woes, there is a lot to like about The Callisto Protocol. The visuals, for example, are pretty damn gorgeous on PS5 and the game uses them to build one hell of a foreboding atmosphere. That's amplified by strong sound design that does well to get your blood pumping and question what's around every corner and hidden behind every vent. The smart use of 3D audio is especially worth shouting out. Josh Duhamel also does a decent job at pushing the story along the story, even though Jacob isn't an overly memorable lead.
At the end of the day, The Callisto Protocol admidttedly might not do quite enough to break itself apart from Dead Space, but if you're a big-time horror fan you likely won't care. As a debut outing for developer Striking Distance there's a decent foundation here that hopefully future titles can build upon and refine.
The Callisto Protocol is out now for PS5, Xbox Series X/S and PC and is available to buy via Amazon.
Love Gaming?
Get the latest Gaming news, features, updates and giveaways straight to your inbox Learn more
Also out now…
Evil West (PS5, Xbox Series X/S, PS4, XBO, PC)
For all those who look fondly at a time when video games didn't take themselves so seriously, golly Evil West is for you. It's story, for instance, is completely ridiculous in all the best ways – focusing on the plights of Jesse Rentier, a top-secret Van Helsing-adjacent vampire hunter who never seems to be short of a vamp to punch into submission.
And beat down on nightwalkers you will – Evil West's combat an absolute riot from start to finish. You'll punch, blast and generally decimate your way through the game's campaign, but it's always kept fresh with an ever increasing arsenal of weapons or combos to make use of.
Sure, Evil West isn't the most polished experience around, but it's a game that knows what it's aiming for and delivers in spades. It's schlocky vampire story and bombastic combat is bound to bring a smile to your face and will serve as a great palate cleanser if you're after a nostalgic thrill ride.
Moonscars (Switch, PS5, Xbox Series X/S, PS4, XBO, PC)
While Moonscars has a lot going for it, it's hard not to be wowed by just how gorgeous the metroidvania-like, Souls-inspired hack and slasher is to look at. The pixel art on display in Moonscars is some of the best in 2022 and help build's the game's dark and twisted world into something special, even when you have absolutely no idea what's going on.
Mechnically we enjoyed the game's combat which is challenging yet fair, backed up by a strong parry system that adds extra strategy by allowing you to push enemies back into deadly objects for greater damage. The amount of other mechanics and systems Moonscars throws at you can quickly become a little overwhelming, but fans of Soulslike titles will likely eat it up.
For everybody else who doesn't fall into that camp, Moonscars is still a highly enjoyable, incredibly polished action experience well worth looking into to see if it'll be a good fit for you.
Pentiment (Xbox Series X/S, XBO, PC)
Pentiment is unlike most games you'll play in 2022 and that's what makes it so special. Described as a historical narrative-driven game, you'll fill the shoes of Andreas Maler, a travelling artist caught in the middle of a murder mystery amongst a 16th century setting.
As a result, much of Peniment is driven by chatting to locals and obtaining all the information you can get in a limited amount of time. The interesting twist here is the many directions the game allows you to pivot towards depending on which background you initially chose for Andreas' studies.
From religion to politics, some of Pentiment's themes can be heavy, but each conversation was engaging and had us intrigued as to what consequences we would encounter once we finally made an accusation.
Pentiment's dialogue-heavy gameplay mightn't be everybody's cup of tea, but it's well worth a shot if you're keen to try something unique, especially if you've got yourself a Game Pass subscription.
Hands-on with the SteelSeries Apex 9 TKL Gaming Keyboard
SteelSeries has developed a solid history of creating quality gaming keyboards and the company's latest entry, the Apex 9 TKL seems to be yet another feather in the company's cap.
Take the Apex 9 out of the box for example, and you'll instantly notice how well it follows SteelSeries' classic design profile. The simple yet sleek finish black finish allows the 9 TKL to easily blend into almost any gaming setup. The usual customisable RGB lighting is also accounted for, ready to boost your style points and add a little flair.
The Apex 9's TKL design means that while you manage to save on space due to the removal of the number pad typically found on the right of the keyboard, you've still got some of the essentials like the directional keys. We much prefered this approach compared to that of the Apex Mini, which required the use of a SteelSeries function key in order to move the cursor around – a slightly more frustrating affair all around.
The extra space also allows SteelSeries to add in a little volume roller at the top right of the keyboard as well as a small button underneath. The latter gives control over media and packs multple functions depending on how often you press it. Neither are crucial additions to the Apex 9 but we enjoyed the extra options all the same – especially making quick volume adjustments without having to tinker around with any individual PC/game settings.
Overall though, the Apex 9 just feels nice to use. Thanks to the unit's OptiPoint Optical Switches you have two actuation points to make the use of – 1mm for gaming purposes and 1.5mm for typing. You can easily toggle between the two via either the keyboard's function key or SteelSeries's software, and we enjoyed the flexibility the two presets provided. In particular it allowed for faster response time that made noticeable differences in our outings with Apex Legends and Warzone 2.0.
Priced at $349, the Apex 9 TKL isn't a cheap investment and that understandably may prove to be too much for some gamers. If you do have the cash, however, rest assured that you'll be treated to a mighty capable gaming keyboard that's backed up the strong quality and design choices SteelSeries' has developed a reputation around.
For more on this topic, follow the Gaming Observer.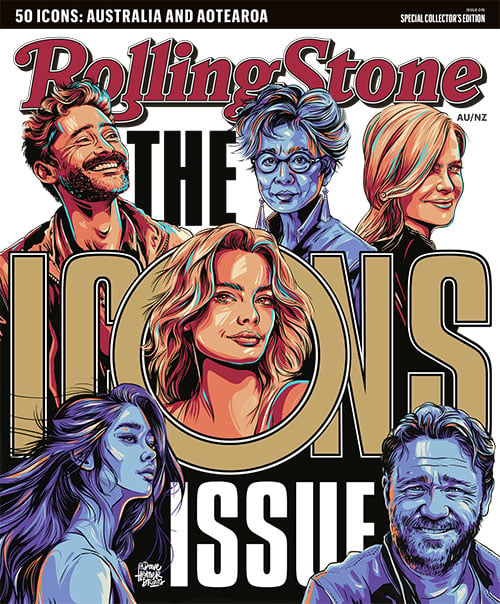 Get unlimited access to the coverage that shapes our culture.
Subscribe
to
Rolling Stone magazine
Subscribe
to
Rolling Stone magazine