With Easter on the doorstep, parents are scrambling to find chocolate alternatives. Here are some ideas.
Easter is upon us. To most it's a joyous time of remembrance as we contemplate crucifixion of our Saviour and the ascension. Others are increasingly happy just to have a day off from work, that little breather to tend to the garden, the overflowing laundry bin or to catch up with Stevie the TV. Either way, the intention is to have a day of complete rest.
Parents, on the other hand, anticipate the approach of the dreaded Easter bunny and its myriads of chocolate eggs with a sense of trepidation. It's not the bunny that trips us up. No real man is afraid of a bunny! It's what the bunny represents that scares the crap out of us.
Those cursed toffee-filled, chocolate-coated, foil-covered nuggets of sweet deceit. The candy-shelled, crunchy, colourful eggs protecting a chocolate-lined hollow cavity. And let's not forget those chocolate-enrobed marshmallowy delights. This all equates to one thing: sugar-rush, sugar-crush.
Once you've seen kids get that glassy-eyed look of sugar-driven insanity, you instantly regret having bought the treats. The remainder of the day is spent running after chocolate-crazed halflings as they set about wrecking the house or restaurant, leaving broken bits and foodstuffs in their wake, finally followed by teary-eyed tantrums and screams of exhaustion when the high wears off.
This Easter, we sought to find chocolate alternatives. Anything to bring the sugar intake down a notch, while still having fun as a family. Here are some ideas:
A book? Are you for real?
Why not buy them a book for Easter? As an author I am totally behind the new fad of getting a book as a surprise gift. Seeing their faces when we read book before bedtime or paging through it on the backseat as we head off to school, I am convinced that an age-appropriate picture book can be the best gift idea for kids.
Getting a child interested in reading is the easiest thing in the world. They are already imaginative and engage easily on a visual level. Employ a bit of acting and voice-over skills, and they will become hooked in a flash. If book reading and storytelling merge, then you have succeeded.
Love The Dad?
Get the latest The Dad news, features, updates and giveaways straight to your inbox Learn more
To make this idea more attractive for you lovely folks, consider this: Brag Dad readers get an extra 30% off ABC⚡️DC. This Rock & Roll inspired alphabet book, written by The Little Rockstar, not only offers a fun way to learn the alphabet, but it allows you to incorporate music while doing so. Job done, mate! There's no better way to ensure silly fun this Easter than have dad rock it out before bedtime.
A family movie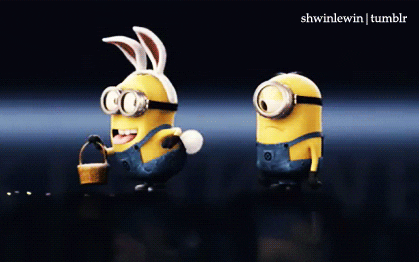 With Peter Rabbit being the rage (or was that last year?), why not sit down for a fun movie. Nothing beats a flick about a silver-tongued rabbit tearing through a veggie patch while donning a charming denim jacket. The Star is a stunning animation, but more suited for Christmas time. Even Who Framed Roger Rabbit could hit the spot.
There is nothing wrong with making telly time family time. You are still the parent and have the final say. Repeat after me: "We are all watching a movie together. After the movie we can play a bit and have some sweeties."
The celebrated egg hunt
In large part, the hunt for eggs should remain on the list of Easter activities. As much as we know that Santa does not fly about with his reindeer to distribute Christmas gifts, just so we know that bunnies don't drop eggs about your garden. Not really the point, is it?
We are secure enough in our faiths to know that the egg hunt is a vital part of the entertainment. To rob a child of that joy is a criminal thing to do. So, instead of having the backyard riddled with hidden sweets, rather get a Playmobil egg from your nearest toy store and hide it in the yard.
If they are old enough, then hide some clues, with one clue leading to the next. As the anticipation builds, you will know you have done well. When they finally discover the egg with a unique toy innards, their joy should encourage you to instil a new Easter tradition
DIY eggs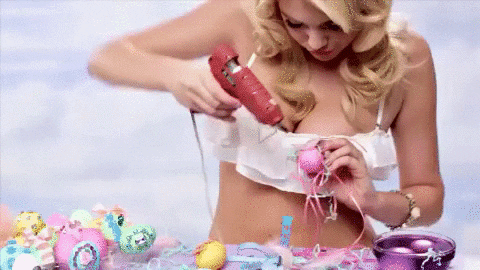 Lastly, here is the best possible substitute for sweeties. By means of Facebook groups or your friends, track down a store that has one of those old-fashioned toy-dispensing units where kids insert a coin, turn a large key and is rewarded with a toy encapsulated in a large plastic egg.
Buy a couple of these and there is your Easter hunt, sorted. You can remove the toys and have your kids help paint them a couple nights before the big day. Tell them you will hide the eggs where only the bunny will find it and on the morning of Easter there should be little gifts inside.
If you don't like the toys or the sweets, then fill the eggs with whatever you want. This is an interactive and engaging way to enjoy Easter with your kids.
The bottom line, you don't have to fill the house with unholy amounts of chocolate and candy to keep the kids happy. Children are so easily satisfied. We as parents are complexity personified. We make the simplest occasion a dreaded affair and turn things into gaudy spectacles for the sake of the other parents.
Think about little Timmy's first birthday. What percentage of your pay cheque went into funding the clown, the jumping castle and the Peppa Pig cake? And the gifts! Could the child really take any joy from the day? If the idea is to set a norm or to create a fun environment, then why reach for an impossible standard?
Other creative ideas
This Easter, have fun with your family. By all means, let the chocolate flow! But include some decent supporting acts to the line-up. Diversification stimulates the young mind. Here are some things Easter-inspired to consider as an alternative to doping them up with deliciousness.
You can fold rabbit ears with them, build them a rabbit run and stock it with a couple of fluffy bunnies, create decorative bunny masks with makeshift head straps, hire a rabbit suit and hop about the house to their, and your wife's, amusement. Even better, why not take the family to a school for handicapped children and let them hand out eggs and gifts to the kids.
If you just wish to eliminate sugar and still have the kiddies snoop around looking for sweeties, then a quick google will offer tons of sweet-tasting healthier alternatives to chocolates. Things like date balls or raw cacao balls could serve as suitable temptations if your kiddies are that way inclined.
James Fouche is an author, travel writer, entrepreneur and silly daddy of three. He also writes about parenting and wine, whenever his kids allow him to.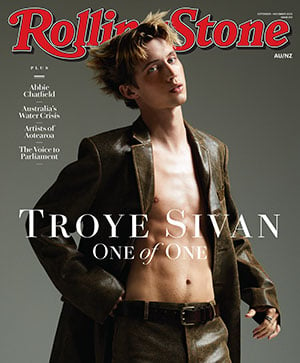 Get unlimited access to the coverage that shapes our culture.
Subscribe
to
Rolling Stone magazine
Subscribe
to
Rolling Stone magazine