Reviewed on Thursday January 9 (image by Jamie Williams)
Malian husband-and-wife duo Amadou Bagayoko and Mariam Doumbia met at Bamako's Institute for the Young Blind in the '70s and have since enjoyed a widely lauded career spanning nearly four decades. The couple's story is one of discovering music as children, one of love and one marked by a musical pedigree that's been key to their success in becoming one of the most celebrated non-Western acts the world over.
For Amadou and Mariam's Sydney Festival show, Eclipse, we're plunged into complete darkness to experience music, time and space just as our blind performers do. Enter Sydney Town Hall and we're greeted by various scents and ambient sounds evocative of a West African dawn – sandalwood lingers, roosters crow, children play and cars hum in the distance. Narration begins (by whom we're not too sure) and we learn of Amadou's early career as a guitarist and Mariam's time as leader of the Institute's music program.
Structurally, Eclipse alternates between narration and live music to chart the development of the pair's blues-infused, African pop-inspired sounds. Each narrative chapter is matched with a song to demonstrate how Amadou and Mariam's music has been shaped by various places, artistic collaborations and life experiences. For us, the pitch black factor affords no distractions; we're able to focus entirely on the music's intricacies and engage with each song in a sensory way.
As stage lights come on, Eclipse's finale sees Amadou and Mariam revealed behind a heavy black curtain. As we adjust to the new visual setting, the couple and their band address us directly. It's an odd feeling – after nearly two hours in darkness we're afforded sight and we might even find it difficult to connect what we're seeing to what we're hearing. Treating the crowd to performances of their latest material, the couple encourages us to get up and dance. And dance we do.
Despite a slow opening and at times long-winded narrative, Eclipse delivers. We're left with not only an understanding of the challenges faced by Amadou and Mariam throughout their musical journey, but we also inherit an enriched appreciation of the different ways of listening. A sterling performance deserving of praise.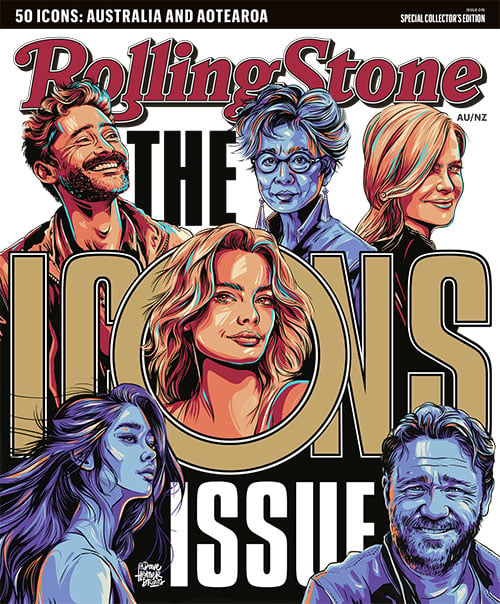 Get unlimited access to the coverage that shapes our culture.
Subscribe
to
Rolling Stone magazine
Subscribe
to
Rolling Stone magazine