We review plenty of brand new games for PS5, Xbox and Switch like Far Cry 6, FIFA 22, Tales of Arise and Death Stranding Director's Cut.
We're currently in the middle of one of video games' busiest periods of the entire year. As a result, keeping track of what's worth your hard-earned dollars can be a difficult process. To help keep you in the loop we've rounded up 10 of the most notable, starting with Far Cry 6.
1. Far Cry 6 (PS5, Xbox Series X/S, PS4, XBO, PC)
If you're a fan of the Far Cry series you probably have a good indication of what you're getting into with Far Cry 6. There's the huge world, a bevy of outposts to conquer and baddies to best, plus a villain who loves dolling out a good monologue.
But while you might have seen much of it before, this sixth mainline title arguably presents the strongest attempt at polishing the formula thus far in recent memory. Running around Ubisoft's open world with a flamethrower in hand while directing your crocodile companion to take chunks out of a nearby foe is fun. It's that bloody simple.
Plus, by providing an updated gear system that tries to have you thinking about specific loadouts for specific encounters, the game adds an extra layer of depth to the challenge of each encounter. Go in guns blazing from the beginning and you will hit the ground lickety split. Trust us, we tried. Alternatively, you can play alongside a friend via co-op which was actually our preferred way to go about it.
If there's one gripe it's that despite Far Cry 6's big splash on Giancarlo Esposito – his villainous dictator, Anton Castillo, is criminally underused. In fact there are giant stretches where you don't see much of him at all. The whole thing just left us wanting for a little more considering the talent and gravitas that he brings to the whole package.
Love Gaming?
Get the latest Gaming news, features, updates and giveaways straight to your inbox Learn more
There's no question that Ubisoft is going to have to think about how to evolve the core Far Cry formula now that we've transitioned to a new generation of hardware, but that doesn't detract from the chaotic romp that is Far Cry 6. If you're looking for a game that provides plenty of bang for your buck, this very much fits the bill.
2. FIFA 22 (PS5, Xbox Series X/S, PS4, XBO, PC)
While this is the second FIFA title to hit the PS5 and Xbox Series X, it really feels as though the series is only now starting to enjoy the power resting within the machines. This is most notable with the addition of HyperMotion Technology which adds in countless more animations to the moment-to-moment gameplay.
It might sound like a back-of-box bullet point, but it legitimately creates an even more realistic representation of the world game that continues to be a joy to play – even more so given the pure chaos that seems to be happening with new competitor eFootball. Controlling the ball just feels smoother, making the setup of plays a little more natural this time around, especially when it comes to crosses and precision passes.
That's not to say this is a perfect experience. Ultimate Team still really wants you to spend money and we'd especially like Volta to get a bit of a revamp, but there's enough change here to satisfy the FIFA faithful. Just be prepared to endure a pretty cringe opening sequence first – complete with a coffee drinking David Beckham on a Parisian balcony. For real.
3. Tales of Arise (PS5, Xbox Series X/S, PC)
While the Final Fantasy scores most of the mainstream attention for Japanese role-playing games, the Tales series has been steadily chugging along. What you should know is that Tales of Arise is arguably the series' best entry yet.
This time your band of party members includes a fascinating duo between amnesic man in an iron mask who feels no pain and a woman who shocks everybody who touches her. It's an interesting pairing amongst a world dealing with heavy concepts like slavery and class, but helps keep you hooked for the game's pretty lengthy runtime.
The fantastic combat system also does well to capture your attention, with real-time battles that will have you juggling combos, dodges and finishers in spectacular fashion. It's organised chaos in all the best ways  – even if your team can be a little too chatty during it all.
At the end of the day, if you're a JRPG lover, this is a must-buy purchase. That said, Arise may also be the perfect jumping on point for any gamer wanting to give the genre a red-hot go for the first time. It's creative, gorgeous and incredibly satisfying to play.
4. Hot Wheels Unleashed (PS5, Xbox Series X/S, PS4, XBO, PC)
 We'd totally understand if you brushed this tiny racer off as a cheeky cash grab opportunity for pint-sized gamers but oh boy you'd be wrong. Hot Wheels Unleashed is an absolute riot and one of the best arcade racers in recent memory. Races are fast and frantic, and the courses are delightfully imaginative.
There's also a real sense of speed that is especially noticeable whenever you take to the skies and try to navigate the game's chaotic sense of gravity. That said, this can also lead you to flying off the stage and leading to multiple restarts which can be frustrating.
That minor niggle aside, a smart blind box mechanic makes you feel like a kid again – turning the hunt for new vehicles into an incredibly addictive process. This is one of 2021's best racers and biggest surprises. Worth every penny.
5. The Artful Escape (Xbox Series X/S, XBO, PC)
A truly whimsical and extravagant adventure game words cannot do justice, The Artful Escape almost feels more like an 'experience' than a game. But not in any kind of annoying wanky way.
The journey of a teenage guitar prodigy attempting to escape the musical legacy of his uncle is equal parts humorous, imaginative and touching. Coming of age tales might be a well-trodden path, but we can bet you it's never been done quite like The Artful Escape does it. The space-age rock opera aesthetic just works, and the gameplay is forgiving enough that pretty much anybody can pick-up, play and start smiling.
This Aussie-made game is 100% worth your time, especially considering it's also rocking a stellar soundtrack and surprisingly talented voice cast (including Carl Weathers and Lena Headley). Well worth checking out – especially if you have Xbox Game Pass.
6. Death Stranding Director's Cut (PS5)
When we reviewed Death Stranding back in 2019 we called it a game "absolutely dripping in self-indulgence – right up to individual songs from the soundtrack being visibly listed as they play. But it's also strangely alluring and a wonderfully peaceful experience." Neither of those facts have changed with this Director's Cut, which means it'll be as polarising as ever.
However this updated version looks and plays better than ever before thanks to 4K HDR visuals, 60fps, and some smart implementation of the DualSense controller to help enhance Sam's travels. There' also some new stealth sections and a race track which doesn't make a whole lot of sense but is a bit of fun to play around with.
All this equates to a strong package perfect for newcomers but less so for existing fans.
7. Lost Judgement (PS5, Xbox Series X/S, PS4, XBO)
Judgment surprised a lot of people by not only successfully spinning of the Yakuza series, but by doing so with a pretty darn good detective drama. Lost Judgment tells a different tale, but does well to build upon the strong foundations set by its predecessor.
The narrative, which focuses on a man being tried for two crimes at the same time, won't gel for everybody, but works pretty well as a character piece. Combat, on the other hand continues to be a highlight and does well to help break up the pace of all the clue-finding you'll engage in to help keep things chugging along. The sheer number and absurdity of some of the game's side quests are also a highlight if you have the time to explore them all.
We're very keen to see where the series goes next.
8. JETT: The Far Shore (PS5, PS4, PC)
Although JETT presented a lot of promise when it was announced – offering an interstellar trip to carve out a future for humanity, the gameplay just doesn't always follow suit. Flying around some interesting new planets is undeniably cool, but many of the other mechanics are just a little tedious – especially once you jump outside of your ship.
If you're a fan of smaller titles with a creative vision there's still a lot to love about JETT. The artistic visual style is particularly impressive. Just be warned that it certainly won't be for everybody. We suggest checking out some gameplay trailers first to see if it's your jam.
9. NBA 2K22 (PS5, Xbox Series X/S, PS4, XBO, Switch, PC)
The NBA 2K series has always provided a strong basketball simulation experience and that continues to be the case with this year's iteration. One of 2K22's best tweaks is to its shot meter which is now affected by elements like stamina. Once we eased off the sprint button it allowed us to achieve a much more consistent offensive game while still always keeping us on our toes.
Oh, it's also worth noting that the game continues to look incredible, but that should come as no surprise to long-time fans of the franchise.
That said, pesky microtransactions are still present and while they can be avoided, can put you at a serious disadvantage depending on you mode of choice. We suggest leaving them be and just enjoy the core experience NBA 2K22 excels at.
10. TOEM (PS5, Switch, PC)
You've likely never heard of TOEM, but that doesn't mean you should skip past it. Quite the contrary in fact, because it'll charm the absolute pants off you. This adorable  independent title sets you out to find and experience TOEM's titular phenomenon – a mystery that sees you work your way to top of a mountain with just a camera in hand.
This leads to a number of photo-based puzzles that'll have you taking happy snaps of a number of environments and inhabitants to complete quests and even discover a secret or two. It's a simple yet immensely soothing loop. It's also quite a quick adventure which you can probably get through in a single sitting, making it a perfect recommendation.
For more on this topic, follow the Gaming Observer.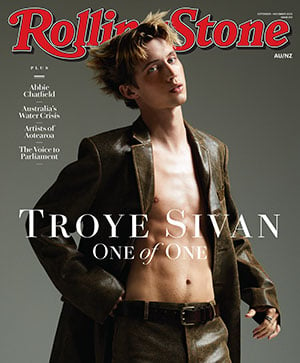 Get unlimited access to the coverage that shapes our culture.
Subscribe
to
Rolling Stone magazine
Subscribe
to
Rolling Stone magazine