The success of 'Good Riddance (Time Of Your Life)' can be tied to a few things. It's perhaps most well-known these days as an evergreen prom anthem, a song that many graduating classes have adopted and co-opted to be about them and only them. It also featured prominently in the hour-long Seinfeld clip show that preceded the program's final episode, linking it forever with one of the 'Big Moments' in network TV history.
It's a relief the band didn't ever try to 'punk' the song up or complicate the arrangement too much.
It's clear the band never quite knew what to do with this song. 'Good Riddance' was written by Billie Joe Armstrong in 1990, and he kept this decidedly non-punk gem up his sleeve until 1993, when he demoed it for possible inclusion on the Dookie album. Green Day didn't know how to tackle it, so they left it alone, later including Billie Joe's acoustic demo as the B-side to a 1995 German import single, which is certainly one way to bury a song.
Despite its title, the song wouldn't leave, and when it came time to record the band's fifth album Nimrod, Armstrong decided to record it again, with producer Rob Cavallo this time suggesting a string arrangement, which he claims took "like 15, 20 minutes, maybe a half an hour at the most" to write and record. The strings are nice, although in truth the adornment adds little more than the illusion of gravitas (which is true of most string sections in rock music).
In reality, there were few changes made between the original demo and the version that sold millions worldwide. An instrumental bridge was added, the aforementioned strings were draped on top, and the key was shifted from F# to G – a tuning change which now meant the song could be easily played by countless amateur guitarists around campfires and in dorm rooms worldwide. It was a slight alteration, but a vital one.
Like a lot of classic songs, it sounds like it came easily, and it appears somewhat unsophisticated. This is its charm, and it's a relief the band didn't ever try to 'punk' the song up or complicate the arrangement too much. Its place on the Nimrod album, sitting at track 17 of 18, suggests Green Day were still hesitant about it; the clumsy title 'Good Riddance (Time Of Your Life)' suggests neither ubiquity nor radio play were on their mind; and even the fact they never actually released it as a single in America means it was one of those pure success stories.
The song simply speaks to many people on a gut level, becoming a musical marker of time, of ceremony, of nostalgia and hope. It's something unpredictable, sure, but it seems inevitable in hindsight. ■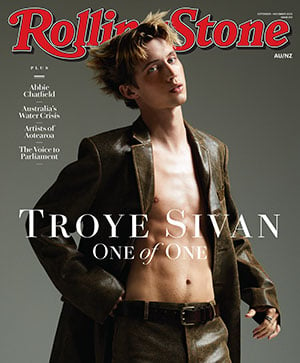 Get unlimited access to the coverage that shapes our culture.
Subscribe
to
Rolling Stone magazine
Subscribe
to
Rolling Stone magazine