Over the next week alone, thousands of Australians are set to head off for a tropical getaway to the holiday island of Bali. Within the next month – tens of thousands of Aussies will be disembarking at the Indonesian destination.
However, the commotion surrounding foot-and-mouth disease, which is currently in Indonesia and has already made its way back to Australian shores, has many travellers worried if their trip will go ahead – and if it does, what rules they'll need to abide by.
While the consequences of foot-and-mouth disease spreading through Australia are dire, currently Australians don't need to abide by many rules to stop the spread.
As of now, travellers who have been in Bali or Indonesia are encouraged to throw away the shoes they wore while in the country, but aren't required to. Upon return to Australian airports, passengers will be asked to walk across sanitation foot mats at airports. These mats contain a citric acid solution that works to dislodge any dirt from the sole of the shoe and deactivate the disease.
While there has been talk of closing the borders to Indonesia, Nationals leader David Littleproud said that there are no current plans to close off Australia from the pacific country. However, he did say that the government should consider a "trigger point" for a temporary closure. Eg if the disease spreads further.
"We don't believe they should be taking this [border closures] off the table yet," Mr Littleproud said.
"It should be predicated on science. We need to have calm. That there is anxiety and fear in the community calling for this is a direct result of the inaction of this government.
Love Travel?
Get the latest Travel news, features, updates and giveaways straight to your inbox Learn more
"They need to be clear about the trigger point as to what that is, that we would need to close those borders temporarily."
Furthermore, National Farmers Federation boss Tony Mahar said that he doesn't believe that borders should be closed yet, either.
"Shutting the border is extremely drastic and would have serious unintended consequences," he told Sky News.
Agriculture Minister Murray Watt advised Australians travelling to Indonesia to use their own initiative to help stop the disease from spreading.
"We need the travelling public to do the right thing … We need people to clean their shoes thoroughly or preferably leave them behind," he told ABC News.
Foot-and-mouth disease is a highly contagious disease that can be fatal for cattle, sheep, goats and pigs, but doesn't pose a threat to humans. While humans aren't directly affected by the disease, they can carry it and infect livestock.
For more on this topic, follow the Travel Observer.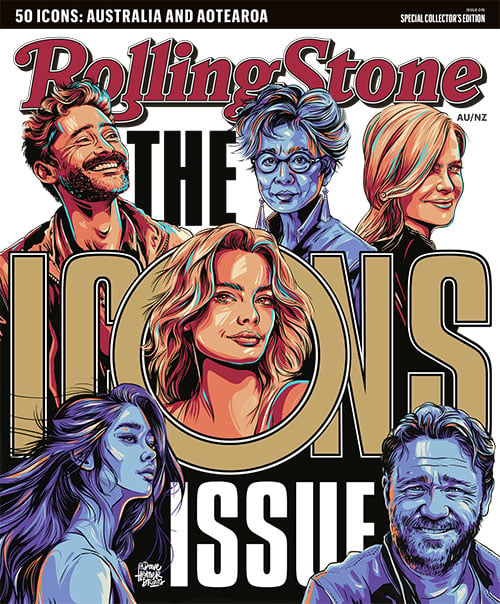 Get unlimited access to the coverage that shapes our culture.
Subscribe
to
Rolling Stone magazine
Subscribe
to
Rolling Stone magazine