Grizzly Bear's sound has always been as much about the spaces between the elements of their songs as the notes themselves. Take 'Alligator (Choir Version)' from 2007's Friend EP – it is a sweeping and expansive take on the 2004 original and one of singer/guitarist Daniel Rossen's favourite reworkings.
"Once we became a four-piece we started playing things in a totally different way, kind of to make it work live, and it was interesting because we just sounded so different as a band to what that record sounded like – so that 'Alligator' version was an attempt to merge the original song with this strange, droney live incarnation [and] the new style of recording we had developed as a process."
When it came time to make their most recent album, Shields, the distances between the notes and even between the band members gave the record a new level of maturity. "Sometimes the stories are too personal or we just like to leave it up to interpretation, but certainly negotiating a distance between us – literally, that process of making the record was kind of that, on a musical level … There was a lot of processing through – and growing into – being full adults, and figuring out what it meant to be a functioning musician and also being a functional adult at the same time."
In that way, the record became as much about personal development as musical. "I think we were honestly trying to figure that out all in our own way," says Rossen. "It's a strange thing to grow into your 30s as a person in a band, and a lot of Shields came out of that, because we had the experience of wanting to change and wanting to move on – but not really knowing how to keep the spirit alive and keep that same feeling of camaraderie and everything that you have when you're so young, when you're in a band and it's all so exciting and you don't think about anything you're doing. But the older you get the more you have to consider your movements."
For Rossen, working in a maturing band has great benefits for the creative process, which by necessity is constantly shifting. "I think I'm very fortunate to work with three other guys that are extremely creative and have strong opinions and we challenge each other to try stuff outside of our comfort zone – I think over the years we've all loosened up a lot and definitely allowed for that. Writing songs when I was younger, I was really obsessed with detailing every arrangement and every harmony and every little bit and piece, and when we were recording [2006 LP] Yellow House, that was often a difficult part of the process because I couldn't let go of how I initially wanted something to sound. But over the years it just got easier and easier to let go of that, because the more we tried to keep it fresh and be more collaborative, it ended up sounding better."
However, sometimes the spontaneity of creation can get stifled by the realities of touring. "The unfortunate thing is, as the productions get larger and the tours get more streamlined, we get into this situation where we're playing the same set all the time and it kind of doesn't change. But there's always ways to remedy that. I'm actually gonna do some shows by myself in the [US] spring, try out any material I can – play things that are loose, play things that are not even totally finished, just to see what it feels like; just this kind of antidote to our usual style of very well-produced, structured sets."
Leaving their comfort zone is starting to become a habit for Grizzly Bear, after working with Australian director Kris Moyes on the visually arresting video for Shields single 'Gun-Shy'. "It was interesting, Kris is definitely a pretty wild mind," says Rossen. "He had this whole concept about, 'Could you physically show what it's like to extract creative spirit out of a living person?' We tried it to 'Gun-Shy' and it just worked perfectly.
"I think it's really visually stunning and kind of bizarre at times, and I don't know if that idea exactly translates but it certainly makes for a really fascinating, wild video."
Grizzly Bear are headed to Australia for the Falls and Southbound festivals, with a one-off show at the Sydney Opera House to wrap things up. "I think we're just gonna stretch out and really embrace the fact that we can play our more arranged, slower moving songs. We're gonna do a lot of our usual set material as well, but I think playing a beautiful venue like that is obviously an honour and we just want to do a really good job and play the most complete set we can. Australia's going to be the last shows for this album, so the Sydney Opera House will be a nice little grand tour –it's gonna be great."
And what will Rossen get up to in the time between touring cycles? "I've been living in upstate New York for the last couple of years and I keep myself pretty busy, essentially learning about taking care of a piece of land and gardening. It's been kind of an amazing process, 'cause I've never been able to do that in my life."
BY NATALIE AMAT
Photo: Tom Hines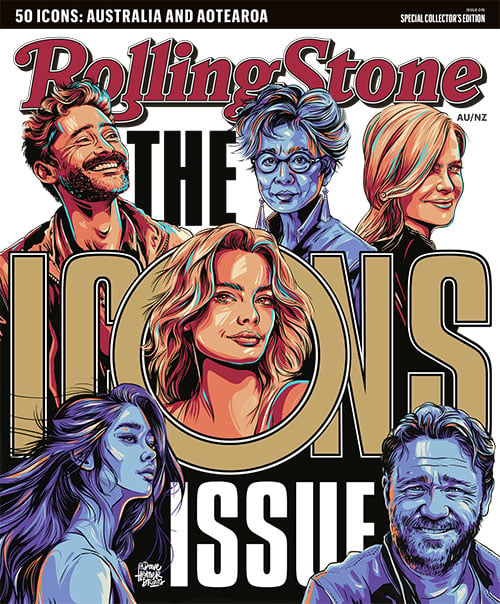 Get unlimited access to the coverage that shapes our culture.
Subscribe
to
Rolling Stone magazine
Subscribe
to
Rolling Stone magazine