The Star Wars prequel trilogy isn't for everyone – hey, Jar Jar – but Hayden Christensen says that the fighting style in the upcoming Obi-Wan Kenobi will be very similar to the fighting style of the prequels. 
In a new interview with Total Film (as per Naboo News), the Darth Vader actor revealed what fans can expect from the new Disney+ series. "Is Darth's fighting style more in line with the prequels or the slower dancing in the sequels? We're more in line with the prequels than we are with how the fights are in the original trilogy. These characters have aged, but not that much yet," he explained.
That's in stark contrast to what Obi-Wan himself, Ewan McGregor, has publicly said about the prequels. "I got as much, or more, out of playing him this time than I did in the first three movies put together," he insisted when reflecting on making the new series. "That's to do with the writing, and the people we were making the series with, and the technology, and how different everything is."
Christensen's love-in with the prequels wasn't done there. "The experience of making the prequels was phenomenal," he continued. "I mean, getting to work with George Lucas, and getting to play this character, I couldn't have dreamed it up any better. I didn't want it to end.
It was a sad thing when it concluded. At the time, I thought that was that. I thought George had told his story, and my journey with the character was complete. After all of these years, to get to come back and to continue my journey is extremely meaningful to me."
The actor also revealed that fans should expect a version of Darth Vader "in his prime." "He is 100% a fully realised Vader… He's a very complex character, and there's an inherent struggle of identity that is always present – there's inner conflict. He's always going to be struggling with the loss of Padmé.
He's got Anakin buried deep down inside. There always has to be that element of Anakin there, because he does eventually find redemption in the end – through the love of his son, no less. So there has to be that bit of him in there for Luke to be able to access. There's a lot going on."
Love Film & TV?
Get the latest Film & TV news, features, updates and giveaways straight to your inbox Learn more
Hayden also discussed what went into preparing for the role.
"Most of my work on this project was in preparation. The physical preparation was intense. I had to put on a decent amount of weight and size to fill up the suit."
Fans don't have long to wait to find out if Christensen's been telling the truth, with Obi-Wan Kenobi set to premiere on May 27th.
For more on this topic, follow the Film & TV Observer.
Check out the trailer for Obi-Wan Kenobi: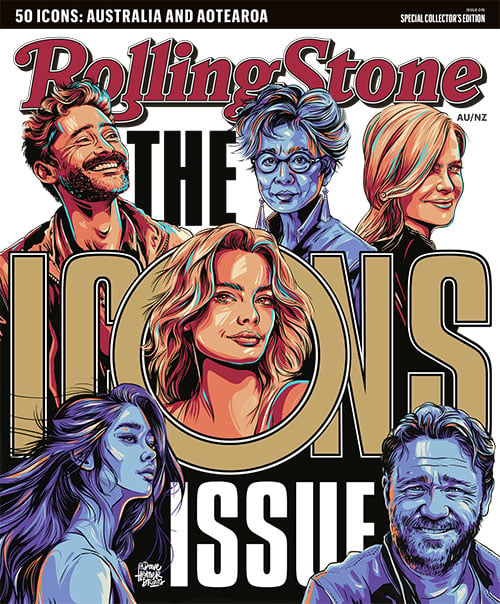 Get unlimited access to the coverage that shapes our culture.
Subscribe
to
Rolling Stone magazine
Subscribe
to
Rolling Stone magazine