A seemingly innocent article in The Age has prompted a heist in Melbourne that has put Ocean's 11 to shame. 
On December 11th, 2021, an article from The Age took a deep dive into the life and shady movements of art dealer Tristian Koenig. The article details the ways Koenig took advantage of artists who had little power to protect themselves. 
Most notably, the article revealed proof of his criminal behaviour was hanging from walls of Koenig's last known address in West Brunswick. That property also happened to be going under the hammer and open inspections were to happen on Monday. 
Accordingly, two of the artists who were ripped off by Koenig decided to take advantage of this unique opportunity. 
Artist Elyss McCleary had previously made statements to police about Koenig to no avail. McCleary attended the inspection and simply took two of her works off the living room walls. 
A friend of artist Benjamin Barretto, walked into the house's upstairs bedroom to find a painting hanging on the wall that Barretto had not seen in five years. Barretto's piece was part of a series of 10 that were created for a show that was produced with Koenig. But, Koenig allegedly never paid up and the whereabouts of the other 9 works is unknown.
That painting also vanished after the inspection. 
The greatest heist of the century slipped right under the nose of real estate agent Liam Carrington. Carrington told The Age "We deal with a lot of people's sensitive topics as to why they are selling. We see a lot of things, we hear a lot of things. We deal with a lot of personalities. But this is definitely the first instance of art walking out the front door"
Aland Kushnier, who is representing six of the artists who are attempting to have their stolen works returned, has suggested "there is a lot more out there". 
If we're lucky. That could mean more heists. 
Does this mean the Melbourne great art heist could become the next big true story series? 
Take notes Netflix.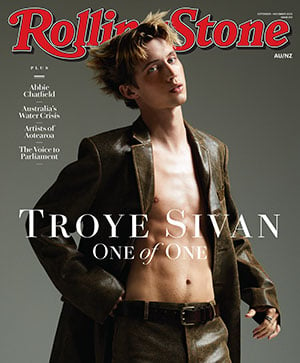 Get unlimited access to the coverage that shapes our culture.
Subscribe
to
Rolling Stone magazine
Subscribe
to
Rolling Stone magazine