We detail the most important features the iPhone 13 has to offer anybody considering picking up Apple's latest and greatest device.
We've been fortunate enough to be testing out some of Apple's iPhone 13 line-up over the last few weeks, so if you've been on the fence about grabbing one, here are some of the features we've become quite smitten with.
ProMotion is a real winner
Let's cut to the chase. While the iPhone 13's screen is nice, it's nothing compared to that of the 13 Pro. The difference: ProMotion technology. The improved 120Hz refresh rate (a feature Apple fans have long been begging for) makes the whole experience with iOS15 a dramatically smoother affair. The implications for gaming are especially massive, especially as Apple continues to build its Arcade library.
Meanwhile snapping between screens never stutters, and scrolling through content is equally swish. Even better is that the refresh rate can drop as low as 10Hz for more static content – which has the potential to save a little bit of battery where it can. Speaking of which…
The battery life is exceptional
While cameras are all well good, they're pointless if your phone is dead as a doornail by the time you want to take a happy snap. The good news then is that all the talk Apple has been touting about increased battery performance is not just a sales pitch.
Using both the iPhone 13 and iPhone 13 Pro pretty heavily, we'd comfortably get to the end of the night with about 10-15% of juice remaining. Meanwhile, while we couldn't test it ourselves, word on the street is that the Pro Max takes this even further, with some users claiming they didn't sink lower than 40% after a single day.
It's darn impressive and should make you more comfortable in travelling without a spare battery pack in your back pocket.
Love Tech?
Get the latest Tech news, features, updates and giveaways straight to your inbox Learn more
MagSafe tech is surprisingly useful
We know what you're thinking. 'Classic Apple with their expensive proprietary tech', and yes while that's certainly valid, we've become quite the fan of the company's MagSafe accessories. Take for instance, the MagSafe Wallet. Suitable for slotting in your most important cards, the wallet utilises the power of magnets to snap itself firmly to your phone.
What we appreciated most though is that whenever the wallet was disconnected for over a minute we immediately received a notification alerting us to that fact and where exactly the separation happened. It's honestly great for security and saw us ditching the bulk of our regular wallet within days.
Speaking of accessories, we also tried out one of Belkin's UltraGlass and Anti-Glare screen protectors. Belkin claim that UltraGlass is 2x stronger than tempered glass and provides best-in-class performance for added impact and scratch protection while maintaining a flawless touchscreen experience. Honestly the biggest compliment we can give is that we hardly noticed it was on once applied and never got in the way of anything we tried to do with the phone.
An essential purchase if you wish to add another layer of protection to that stunning display.
You'll get some truly stunning shots from the camera setup
Rest assured no matter which iPhone 13 model you pick up it's going to take some mighty impressive photos. The major difference here though is that the Pro's admittedly chunky 3-camera setup includes a Telephoto lens and is capable of macro photography should you want to get super close to the action.
The one gripe with the Pro camera setup is that there's no way to manually switch between lenses (that's automatically dictated by the phone) although Apple is reportedly looking into that for a future software update.
Meanwhile, the revised camera software also allows for better results in low light, rounding out an impressive performance. That said, the selfie camera can still be a bit hit or miss, but that's getting seriously nitpicky.
At the end of the day, if you're looking to upgrade your older model or splurge all the same, you can't go wrong with the iPhone 13 line-up, especially if you're already in the Apple ecosystem. Like all of the company's tech, it just works, but if you have the extra cash, we do suggest taking it up a notch to the pro. 120Hz is a game changer you'll never want to do without again.
For more on this topic, follow the Gaming Observer and Tech Observer.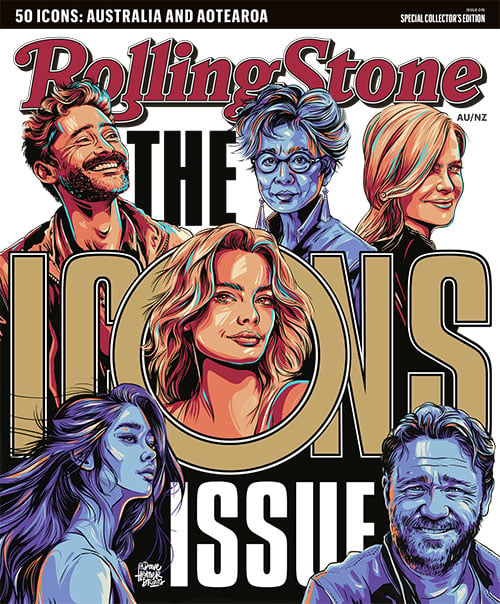 Get unlimited access to the coverage that shapes our culture.
Subscribe
to
Rolling Stone magazine
Subscribe
to
Rolling Stone magazine