Here's a list of all the movies and TV shows set to leave Netflix in June.
It's a woeful predicament. You're in the thick of watching Mad Men. You've spent your entire miserable workday fantasising about getting home, whipping up far too much pasta for one person to consume, slumping on the couch and getting catatonic in front of the television. You've set the mood, it's perfect, you're ready to immerse yourself in the mid-century modern splendour of Donald Draper when the unthinkable happens… you look for Mad Men and It's not there.
What! How could it be! It was there yesterday! Your pasta is rapidly losing heat! You haven't got anything to watch! The dissapointment Mad Men being wiped from Netflix has left you incapable of making a decision. What are you going to do? You can't make yourself through ANOTHER listicle counting down the Best TV Shows This Year… So Far. You're losing precious relaxation time. It's distressing.
This could have all been avoided had you been aware of when the show you were invested is was leaving Netflix. You could've called off your weekend plans and binge-watched into oblivion. Instead, you've been left blue balled. It's tragic. Make sure it doesn't happen again, check out a list of everything leaving Netflix in June.
There are a couple highlights that I recommend making the time to watch. Revisiting Blade Runner is always a fantastic use of one's time, I'll personally be revisiting Barry Jenkin's Moonlight for the first time since it left my inconsolable in cinema, also The Warriors is another timeless classic.
June 1st, 2021
Anastasia (2019)
B.A. Pass (2013)
Beach Rats (2017)
Black Man White Skin (2015)
Blade 2 (2002)
Blade Runner: The Final Cut (1982)
Boogie Nights (1997)
The Bugs Bunny Road Runner Movie (1979)
Christmas Made to Order (2018)
Christmas Wonderland (2018)
Darr Sabko Lagta Hai (2015)
Deepwater Horizon (2016)
Dharmakshetra (2014)
Dream House (2011)
Failure to Launch (2006)
The Fear of 13 (2015)
The Gambler (2014)
The General's Daughter (1999)
Indiana Jones and the Last Crusade (1989)
It Comes at Night (2017)
Jose Jose, el principe de la cancion (2018)
King Arthur: Legend of the Sword (2017)
The Lincoln Lawyer (2011)
Los heroes del Mal (2015)
Love Is a Story (2015)
Million Dollar Baby (2004)
Moonlight (2016)
My Christmas Inn (2018)
Natsamrat (2016)
Raja Rasoi Aur Anya Kahaniyan (2014)
Santa in Training (2019)
Satan & Adam (2018)
Selena (1997)
#Selfie (2014)
#Selfie 69 (2016)
Shopkins: Chef Club (2016)
Shopkins: Wild (2018)
Shopkins: World of Vacation (2017)
Spark (2017)
Splash and Bubbles (2018)
The Spy Next Door (2010)
Spy Time (2015)
Stories by Rabindranath Tagore (2015)
The Titan Games (Season 1)
Transformers (2007)
The Usual Suspects (1995)
The Warriors (1979)
The Way We Dance (2013)
Love Film & TV?
Get the latest Film & TV news, features, updates and giveaways straight to your inbox Learn more
June 2nd, 2021
Contract (2008)
Dear Dad (2016)
Four Christmases (2008)
I Am (2010)
The Lovely Bones (2009)
Mother Goose Club (1 Season)
War Chhod Na Yaar
June 3rd, 2021
The 24 Hour War (2016)
Us (2019)
Wish Man (2019)
June 4th, 2021
Bangkok Bachelors (2016)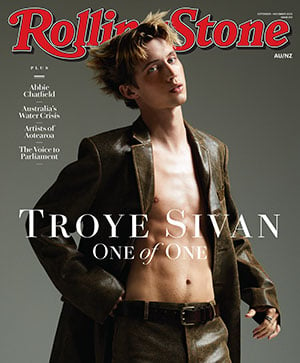 Get unlimited access to the coverage that shapes our culture.
Subscribe
to
Rolling Stone magazine
Subscribe
to
Rolling Stone magazine