If you want to fly with Qantas abroad to places such as the U.K. and the U.S. you're going to have to have a minimum of four COVID tests and carry a digital proof of vaccination. 
The airline's boss Alan Joyce was speaking in Boston at the International Air Transport Association annual general meeting when he discussed the measures, according to the Herald Sun.
He said that Qantas were continuing to work with IATA on the technology needed for a digital travel pass, in order to ensure the experience is as automated as possible.
Passengers would be required to undergo a COVID test prior to departure in Australia, again before their return flight, plus two more tests within the seven days of home quarantine.
Joyce was quick to stress that they didn't believe seven days of home quarantine was sustainable, saying that he hoped to see it reduced to 72 hours before being removed completely.
"If the virus is circulating in Victoria and New South Wales when the borders open up and the lockdowns have ended, then there's no more risk from a person coming in from the UK and the US," Joyce explained. "Certainly we need to move from seven days to get tourists and business travellers to start travelling again."
Both Qantas and Australian Border Force would complete checks to verify whether a person boarding a flight bound for Australia was vaccinated, had tested negative to COVID, and also had a suitable home in which to quarantine.
Love Travel?
Get the latest Travel news, features, updates and giveaways straight to your inbox Learn more
Joyce said an app was in development to ensure the home quarantine part was properly fulfilled, utilising geolocation and facial recognition technology.
"There is a level of trust with this and people who do this will have to follow the rules," he said. "There will still be border checks when people get in and there will be requirements on people to tell the truth because they are legal documents."
While some might be put off by the large number of protocols, Joyce revealed that the response to the first overseas flights going on sale for mid-November had been overwhelming, prompting Qantas to add more services within the first few hours.
"The planned restart has been made possible by the amazing ramp up of the vaccination rollout," he said. "I want to thank the federal government, the Prime Minister, the deputy Prime Minister and the NSW government and we look forward to other states getting on board."
For more on this topic, follow the Travel Observer.
Check out 'Fly Away' by Qantas: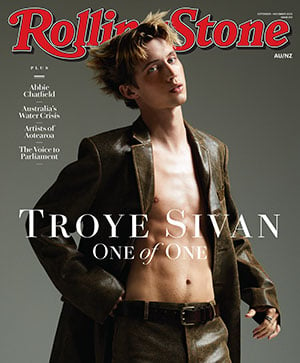 Get unlimited access to the coverage that shapes our culture.
Subscribe
to
Rolling Stone magazine
Subscribe
to
Rolling Stone magazine