As Amazon prepares to lay off 10,000 workers, Jeff Bezos thinks not buying TVs and cars is the way to deal with the oncoming recession.
As Amazon prepares to lay off 10,000 workers in the next few weeks, Jeff Bezos thinks not buying TVs and cars is the way to field the recession. Bezos is one of the world's richest men and a billionaire. 
Even as the pandemic raged on in 2021 and people were laid off, Bezos spent millions to go to space for an entire 11 minutes. Amazon has paid zero dollars in taxes in the past couple of years, and is repeatedly pulled up for multiple labour violations and inhumane treatment of its workers on the ground. 
In an interview with CNN Business, however, Bezos said that people could prepare for the oncoming recession by… not buying TVs and cars. 
"Take some risk off the table," Bezos said. "If you were going to make a purchase, maybe slow down that purchase a little. Keep some dry powder on hand and wait and see. Try to reduce some risk in your business or your life." 
When asked whether this is what he meant when he tweeted out 'batten down the hatches,' he added: "That's what I mean. Let's say if you're an individual and you're thinking about buying a new large-screen TV maybe, slow that down, keep that cash, see what happens. Same thing with a refrigerator or a new car, or whatever." 
He continued: "Just a little bit of risk reduction could make the difference for that small business, if we do get into even more serious economic problems. You've got to play the probabilities a little bit."
Despite being a billionaire, Bezos has pointedly not signed the Giving Pledge, a collective pledge by some of the world's wealthiest personalities to donate most of their fortune to charity. While he did say he will follow in their footsteps, he declined to provide any concrete plans.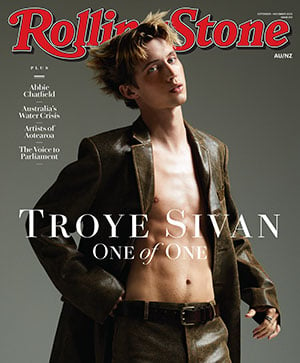 Get unlimited access to the coverage that shapes our culture.
Subscribe
to
Rolling Stone magazine
Subscribe
to
Rolling Stone magazine