In June, the NSW government announced a $1 million reward for information surrounding the 1975 disappearance and suspected murder of journalist and anti-development campaigner Juanita Nielsen.
It's a mystery at the heart of the Sydney Underbelly that has captured our psyche for decades. Juanita Nielsen was last seen at the the Carousal Club (Les Girls), a Kings Cross night spot owned by Sydney crime boss Abe Saffron, on July 4th. Her handbag was discovered eight days later on the side of a abandoned on a freeway near Penrith, but her remains were never found.
Loretta Crawford, the last known person to see Juanita Nielsen alive, recently told Unravel that Juanita's cousin Pip Rey believes her death is linked to Abe Saffron. Nielsen allegedly had documents that could expose Saffron's "shonky" development plans for a building on Victoria Sreet, where Nielsen lived.
Crawford claims to have heard Nielsen's plans to blackmail Saffron. "She sent a dossier to Abe Saffron regarding that, and that's where I believe Abe Saffron's interest in Juanita started," said Crawford.
In a bombshell revelation, John Innes, a retired Sydney lawyer, recently told ABC's Unravel: Juanita podcast, that whilst working undercover at Long Bay Gaol, he heard a murder confession from criminal Eddie Trigg.
Trigg, an associate of Saffron, worked as a bar manager and bouncer at the Carousel Club. Trigg was one of the three men charged in 1977 over a failed attempt to kidnap Nielsen four days before she disappeared. A former colleague of Trigg told Unravel: Juanita the kidnapping was ordered by Saffron.
Innes was sent into Long Bay Gaol undercover by NSW Police to extract information from Trigg about the disappearance of Nielsen. The operation saw Innes attempt to gain Trigg's trust and bait him into discussing the case — he did this by stocking up on law books, residing in a cell opposite Trigg for nearly three months.
Love Potts Point?
Get the latest Potts Point news, features, updates and giveaways straight to your inbox Learn more
"You've got to have a reason to make [Trigg] want to talk to you," Innes told Unravel. "And the reason was someone with legal qualification could give him advice about his matter, could talk to him about his case and use that as the pretext to build a relationship and start quietly extracting information from him."
According to Innes, Trigg was umming and ahing as to whether he should plead guilty to conspiring to abduct Nielsen. Trigg intended to extort Saffron, who would be compromised should Trigg plead not guilty.
Innes claims that in the final week of the operation, he asked Trigg what happened the evening of the Carousel Club the day Nielsen disappeared. Nielsen had an appointment scheduled at the club, to secure advertising for her newspaper, NOW. 
"[Trigg] said 'We'd made the appointment to see her for advertising and she turned up, she was there between 11:30 and 12:30,'" revealed Innes.
"I said, 'Did anyone see it? Who else was there?' [Trigg] said, 'All the girls were rehearsing that morning and I told them to leave and they left.'"
Innes went on to detail Trigg's claims that Nielsen was lured next door to Lido Motel, "She was taken out the fire door on the eastern side, which leads into the Lido Motel next door," Innes said. "It's a common courtyard. That's how she exited the building."
From there, he allegedly took her to a restaurant and murdered her. "[Trigg] said to me, 'I took her into the restaurant… And I throttled her.'"
"Now, it struck me at the time, because who uses the word throttle? It's an unusual word to be using and it's been embedded in my mind ever since," Innes ads.
Innes claims that the insight he gave to police went nowhere, which he chalks down to Saffron's stake over the corrupt NSW Police force at the time. "Every line of inquiry that steers towards Saffron is suddenly shut down," he said. "I think it was blocked within the police."
For more on this topic, follow our Potts Point Observer.
You can listen to the full episode of Unravel: Juanita, here.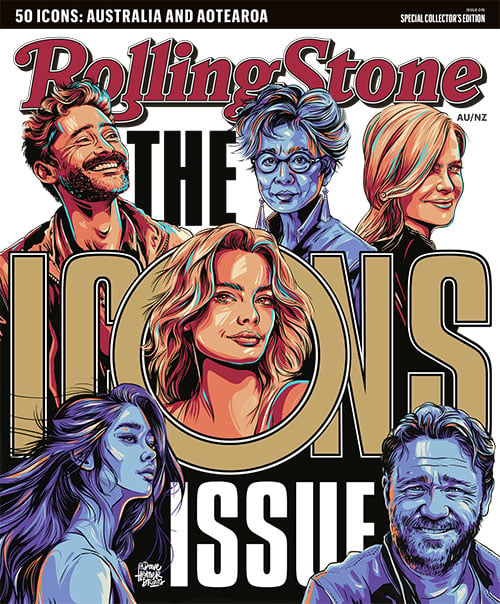 Get unlimited access to the coverage that shapes our culture.
Subscribe
to
Rolling Stone magazine
Subscribe
to
Rolling Stone magazine