The last few months of Kanye West's life have been pretty wild to say the least. Between working on a bunch of huge records, sharing messages of support to US President Donald Trump, having an open discussion about his bipolar diagnosis, and facing the prospect of going to court, the rapper also skirted controversy with his claims that "slavery was a choice". Now, West has attempted to clarify these statements in a new interview.
Early last month, Kanye appeared on a live chart with TMZ in which he touched on a lot of topics, including his previously unknown opiate addiction that occurred after receiving liposuction. However, it was Kanye's comments on slavery that attracted the most controversy.
"I'm a black person, a [member] of the black community, but I'm not just that," Kanye said. "I'm always gonna represent that, but I also represent the world."
"When you hear about slavery for 400 years – for 400 years?! That sounds like a choice," he argued as TMZ's presenters began to look visibly uncomfortable. "Like, you was there for 400 years and it's all of y'all? It's like we're mentally in prison."
Following a confrontation with TMZ reporter Van Lathan, Kanye took to Twitter to try and clarify the comments that he had made, though thanks to the confines of Twitter, his response sounded less like an authentic way of addressing the controversy, and more of a run-of-the-mill Twitter rant.
Now, in a new interview with The New York Times, Kanye West has again touched upon his controversial comments, noting that he miscommunicated his thoughts, while also addressing a number of other intriguing topics.
"I said the idea of sitting in something for 400 years sounds — sounds — like a choice to me, I never said it's a choice," Kanye noted about his widely-criticised comments from May. "I never said slavery itself — like being shackled in chains — was a choice."
"That's why I went from slave to 400 years to mental prison to this and that. If you look at the clip you see the way my mind works."
"I learned so much. I learned about the context of the idea of the word slave. I didn't take it in that context," he continued. "I think that my personality and energy mirrors Nat Turner, or it had in the past, but that showed me that also that Nat Turner approach would land me in the same place Nat Turner landed, and that I would be legendary but also just a martyr."
"But I guess we're all martyrs eventually, and we're all guaranteed to die."
While this certainly won't be the last we've heard of Kanye West by any means, his recent interview is honest, refreshing, and completely at odds with the character that most of the global population have him pegged as. Here's hoping that we see more of this Kanye in the future.
Check out Kanye West's 'Yikes':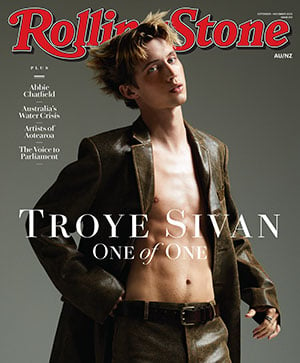 Get unlimited access to the coverage that shapes our culture.
Subscribe
to
Rolling Stone magazine
Subscribe
to
Rolling Stone magazine