Our beloved shores are cherished for many things. You've got the big banana, shrimp on the barbie and now, the world's first drive thru only KFC store. Take that, America.
But before you go bolting out the door, temper your expectations. You'll only find it at 80 Lambton Road, Broadmeadow in Newcastle – at least for the time being – so unless you're ready for a road trip, here's how it all works.
First up, you organise your order and payment via either the KFC website or app, then you're free to head on down to the fast food chain's new digs. From there you must stop at a touchscreen receiver, enter the unique four-digit code attached to your order, and then proceed to the kitchen window to pick up your finger-licking chicken.
If you're more of a spur of the moment type of diner, don't fret, two of the establishment's five lanes will allow for the more traditional ordering method, while the other three are solely dedicated to online orders.
Pictured: Australia's relationship with KFC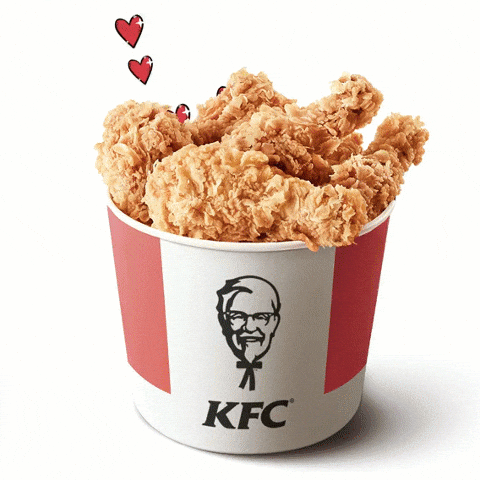 According to KFC, the new format was born from customer insights on digital ordering for click and collect or delivery. For Australia specifically, that number is especially large, with 68 million online food orders made each year. We'll save you the maths – that's 7,000 every hour, which is actually kinds of nuts. Then again, we also lost our minds over the return of the Zinger Pie and Popcorn Chicken Slab, so it all checks out.
"We are continually looking for ways to offer our customers even faster and more convenient ordering," said KFC Australia's Chief Development Officer, Inara Gravitis.
"KFC is committed to investing in technology and innovative restaurant designs – so a delicious Kentucky Fried Chicken meal is only a click away!"
If you're keen on visiting KFC's newest nirvana, it's open from 10 am until Midnight, 7 days a week.