A Sydney Kwik Kopy refused to print flyers for an official WorldPride Match roller derby event, citing his Christian faith as the reason.
When the franchised CBD store was contacted and asked to print the flyers, the owner Wing Khong emailed back saying he would not do so.
"We are into our 40th year of business and it has always been our aim to provide a consistent level of service and reliability. Leo, I am unable to print this job for you," the refusal email to one of the Sydney roller derby players read.
It continued, "I am a Christian and my faith requires me to obey what the Bible teaches. I hope you understand."
The Australia sex discrimination act states that it is "unlawful" to refuse to provide goods or services on the "ground of the other person's sex, sexual orientation."
The full excerpt reads: "It is unlawful for a person who, whether for payment or not, provides goods or services, or makes facilities available, to discriminate against another person on the ground of the other person's sex, sexual orientation, gender identity, intersex status, marital or relationship status, pregnancy or potential pregnancy, or breastfeeding."
Roller Derby League skater Leo Bunch told Daily Telegraph that she was shocked over Khong's email.
"I'm still processing it," she said.
"It's 2023, I just walked through two train stations absolutely smothered in Pride flags, and the content they weren't happy to print was some logos for the different teams."
"It's common for fans to bring homemade signs, and for WorldPride we wanted to provide them," she continued.
"There's nothing particularly inflammatory, nothing sexual about them. I'm in shock."
When Kwong was asked by the publication to specifically state what part of the material warranted the refusal, Khong said: "I have no comment to make other than to say we need to respect one another in the view and position we take."
However, Kwik Kopy Australia CEO Sonia Swabsky has offered complimentary printing of the flyers, issued an apology over the event and said the company is "currently in direct discussions with the franchise owner involved."
"We are genuinely sorry for the recent experience Leo had at one of our centres," she said.
"This is by no means reflective of our values and code of conduct, of which every franchisee is versed. Our organisation embraces a richness of cultures, and a look into the make-up of our teams to reinforce our stance on diversity."
WorldPride starts today and runs until 5th March 2023.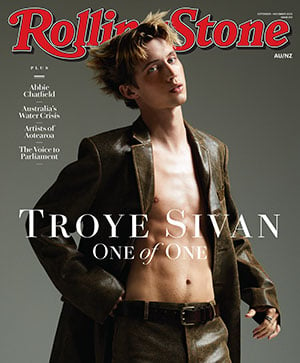 Get unlimited access to the coverage that shapes our culture.
Subscribe
to
Rolling Stone magazine
Subscribe
to
Rolling Stone magazine