MAFS villain Harrison has opened up about why he believes that the sex "didn't work" between him and his TV wife Bronte.
Bronte and Harrison consummated their relationship on their honeymoon in the Hunter Valley after a lunch during which Harrison told the influencer, "I cannot tell you how f**king sexy you look today. My God."
He continued, "It's taking everything not to jump over this f**king chair right now, especially with a couple of wines in me."
However, after the two were intimate, neither had anything good to say about the experience.
"I guess sometimes the hotter the flame, the faster it burns out," Harrison told the producers.
Bronte agreed, separately telling a camera interview: "For me, sex isn't just about physical, I need to be mentally stimulated, and he did sort of just shut that down quick," she said. "And he goes, 'Oh I don't need that, I just need physical'. I was like, 'OK, but I want to build a connection with you. I don't want this just to be because we find each other good looking.'"
In another interview she said, "When it came to the sexual side of things, I don't think it met either of our expectations."
Love Film & TV?
Get the latest Film & TV news, features, updates and giveaways straight to your inbox Learn more
Harrison later explained that he was no longer "sexually attracted" to Bronte.
Many viewers speculated that Harrison didn't last long in the bedroom, leading to the lack of satisfaction in the sex, however, he told Kyle and Jackie O that the lack of spark came down the fact that they barely knew one another.
"I don't think that anyone's going to believe that, with my track record with women, I'm going to be a s**t root,' Harrison scoffed.
"I don't know, there was just nothing there. It was just two people that were forcing themselves into that position. You've got to remember, we're two strangers that are trying to make a marriage work," he said.
"We were trying to run before we'd even walked. And we were doing the things that married people do, but we didn't know each other."
After Harrison hung up, Bronte spoke to the radio host and said that she actually asked Harrison to stop midway through the act.
"I wasn't ready. I wasn't emotionally in that moment and needed to take a few steps back," she said.
Bronte added, "It's one of these things where I need to be mentally stimulated and I need to have a connection with you, it's not transactional for me."
For more on this topic, follow the Reality TV Observer.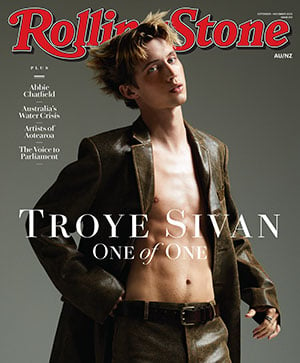 Get unlimited access to the coverage that shapes our culture.
Subscribe
to
Rolling Stone magazine
Subscribe
to
Rolling Stone magazine