Reviewed on Sunday December 15
Helmet's original run stretched from 1989-1998 and their cache of drop-D chug-alongs paired with melodic vocals inspired a stack of bands through the '90s. However, whether the influence was actually for greater good remains debatable ('Godfathers of nu-metal' isn't the prettiest accolade). Anyhow, main guy Page Hamilton and an otherwise entirely new lineup reignited Helmet in 2004 and have released three records of new material since. This meant that the band's original drummer John Stanier (who now assembles his sky-scraping cymbal stands for Battles and Tomahawk) was not available to be gawked at this evening. Hamilton and his three metalhead sidekicks ran through a lot of those purported classics, as well as a handful of tunes from the recent records, but it largely failed to excite. One of the band's distinguishing features is their emphasis on melody, but Hamilton's not exactly channelling Harry Nilsson. The endless riffing was tightly executed but after a while it devolved into muddy repetition. It also didn't help that Hamilton seemed rather jaded, snarling at the audience for being too young to know who Bob Mould is. Hey, what we do know is that it's pronounced Hoo-sker Du not Huss-ker Du. Anyway, phonetics aside, dropping the names of good songwriters won't make your music sound cooler, I'm afraid.
Melvins, on the other hand, have no need to rehash a time-tired setlist. Regular visitors to our shores, the perpetually prolific Washington natives always have something slightly different to offer. Tonight the band's most consistent lineup over the last decade (leader Buzz Osborne, drummer Dale Crover, along with drummer number two Coady Willis and towering bass player Jared Warren) were hard at it through a particularly thrashy set. Opening with the elongated sludge of 'Hag Me' – replete with synchronised drum fills and Osborne's barrel-sized vocal delivery – things only intensified from there on. Drawing widely from their brimful back catalogue, the set unfurled as a semi-psychedelic sequence, leaving barely any between-song breathing space. There was hardly any time allocated for banter, but the band's appreciation was proven when Warren proceeded to give out generous hugs to individual crowd members at the set's conclusion.
If you don't dig the sounds Melvins made back in the mid-'80s then anything released since probably hasn't recruited you. Otherwise, they're an incredibly rewarding interest, making consistent permutations within their own weird universe. Tonight, songs from throughout their career were all played with amazing rhythmic precision and undeniable enthusiasm.
BY AUGUSTUS WELBY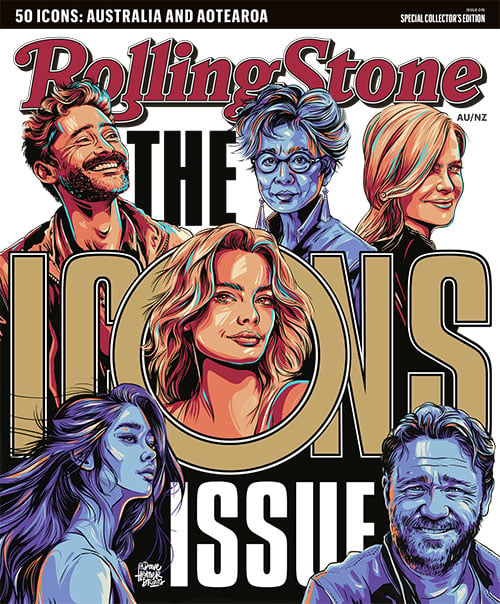 Get unlimited access to the coverage that shapes our culture.
Subscribe
to
Rolling Stone magazine
Subscribe
to
Rolling Stone magazine