If you've been waltzing your way through any department store aisles lately, you'll know that the simultaneously soothing yet maddening sound of Mariah Carey's All I Want For Christmas Is You on repeat can only mean one thing – the silly season is upon us.
And now, despite keeping themselves busy by slinging an assortment of tasty treats for the noodle markets, Messina is joining in on the action. Yes, the gelato gods have officially announced that the Christmas Coma will be back for 2019.
What on earth is a Christmas Coma, you might ask? The simplest explanation is that the annual mouth-watering creation is a giant-sized trifle, but it's also so much more – each luscious layer carefully crafted.
This year, it'll include passionfruit mousse, macadamia crunch, mango soaked sponge, mango sorbet and an adorable chocolate coconut on top. Plus, because Messina is, well… Messina, the Coma will also include the suitably chefy Guava flummery (which has been likened to a whipped jelly) and coconut chiboust (a lightly whipped coconut cream).
The line for last year's Coma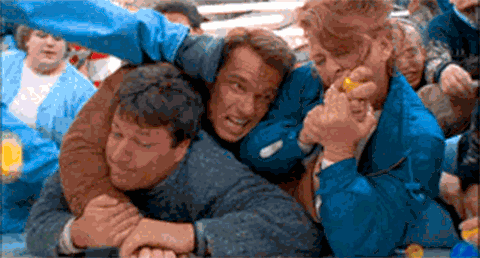 Purchase one of these bad boys for yourself and you'll also nab a custom-branded glass trifle bowl, a cooler bag, some Christmas crackers (some of which have the potential to nab you a year's worth of Messina) and one large glass bottle of the chain's own rum custard. You know, just in case you really wanted to get the party started.