Millionaire Hot Seat, a popular Australian game show airing on Channel Nine, is rumoured to be cancelled after an impressive 14-year run. The show, hosted by network veteran and former CEO Eddie McGuire, has been a staple of weeknight television at 5 pm.
Tipping Point to Replace Millionaire Hot Seat
According to TV Blackbox, Channel Nine is considering replacing Millionaire Hot Seat with an Australian version of the British game show Tipping Point. The UK version of Tipping Point, which combines luck and general knowledge, currently airs on Nine at 3 pm on weekdays. It is unclear whether English host Ben Shephard will host the Australian version or if a British-based Australian presenter will take the reins.
Declining Ratings and Closed Applications Fuel Rumors
The potential cancellation of Millionaire Hot Seat is believed to be due to its dwindling ratings. Even though the show recently celebrated its 2,500th episode, Nine executives are aware that it is not attracting the audience it once did. Adding to the speculation, applications for contestants on the show have recently been closed.
A Spin-off of Who Wants to Be a Millionaire?
Premiering on April 20, 2009, as Hot Seat, Millionaire Hot Seat is a spin-off of the iconic game show Who Wants to Be a Millionaire?, which first aired in 1999. As Australia's longest-running quiz show, Millionaire Hot Seat holds the distinction of being the only Australian television program where contestants can win $1 million.
While no official confirmation has been made regarding the cancellation of Millionaire Hot Seat, fans of the show are undoubtedly watching the situation closely. If the rumors are true, it will mark the end of an era for Australian television.
The writer used AI tools to publish part of this article. The Brag Media relies on journalists to fact check & edit all articles regardless of any AI tools used.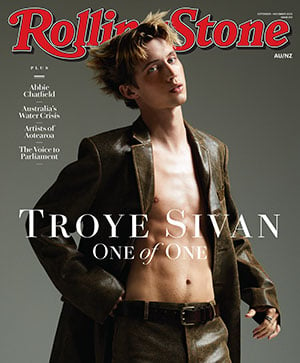 Get unlimited access to the coverage that shapes our culture.
Subscribe
to
Rolling Stone magazine
Subscribe
to
Rolling Stone magazine