Robert Allan's new play is funny, confronting and distinctly Australian.An Ordinary Personexplores the destructive and multiplicitous nature of victimhood in everyday lives.
At the age of 35, Louise (Mel Dodge) sets out to confront her estranged parents, Aggie (Cherilyn Price) and Topher (David Jeffrey), to pinpoint exactly why she holds them accountable for her unfortunate life. Meanwhile, Nathan (Jai Higgs), 25 and perpetually stoned, fears that his girlfriend, Fiona (Carla Nirella), is about to leave him. Desperate, Nathan motivates himself to start a business and get his life on track. Aggie and Topher's simple existence is tested by Louise's intrusion and Nathan's strained transformation sets these two parallel worlds on a sudden and revealing collision course.
Allan confronts the plays weightier issues with a sharp sense of humour. Aggie and Topher's banter is engaging, and Nathan's attempts at goofily rekindling his relationship are satisfyingly cringe worthy. Yet despite the laughs, as the story unfolds and secrets surface, there is the feeling that the characters are using humour distractively. They are living lives unlived, destructively stubborn, tormented by the past and deluded by the promise of enlightenment. In this swift disintegration, Allan's concern with victimhood, at times, is slightly pushed. The acting is strong enough to carry the play's heavier themes, as is Julie Baz's thoughtful navigation of a minimalist set to complement the character's restrictive circumstances.
Cleverly, at the intersection of storylines, Allan does manage to divide the audience. Our loyalties are complicated as we are forced to consider who's side to take, where to look to for answers, what past events to interrogate. The closeness of their lives is discomforting and their inability to function beyond this is the play's most affecting quality.
An Ordinary Person is confident, believable and well worth a viewing.
3/5 stars
BY DOUGLAS WHYTE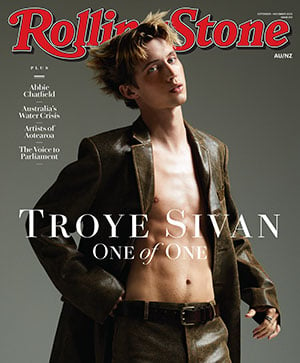 Get unlimited access to the coverage that shapes our culture.
Subscribe
to
Rolling Stone magazine
Subscribe
to
Rolling Stone magazine